Prep Races for the 2015 Southland Derby

Good day and thanks for checking in on this blog entry. I will be changing things "up a bit" with this blog. Instead of looking in-depth at one race, I will be offering some quick thoughts and ideas on four races taking place this Wednesday at Southland Greyhound Park.
All four races will be qualification races for the 2015 Southland Derby – they will take place over Southland's 583-yard course.
Race #3 – CBJ Butterfinger (#1) looks to be the obvious key greyhound in this contest. Butterfinger has good early speed and is very well posted. Will be keying the #1 with 2, 3, 7, 8 in quinielas and exactas. Volando Sarena (#8) is in very good form and loves to run second in her races.
Race #6 – U Too Pure Silk (#8) is a classy veteran who was very unlucky in his last race. In his last race, this son of Kiowa Sweet Trey showed a good rush to the escape turn but was involved in a nasty crash that eliminated him from contention. Silk has a great post position in this race. Will be using the 1, 2, 5, 7 in quinielas in exactas.
Race #11 – I will be taking a little different approach this race. My key greyhound will be AMF Leaded Gas – the #8 greyhound. Leaded Gas is a strong wide closer who has a tendency to run second and third when facing the best greyhounds at the track. Will be keying the 8 second and third in trifectas behind the 2, 5, 7. Crv's Starpower (#2) might just pull off a nice upset thanks to his inside post and early speed.
Race #16 – I'm hoping that Cbj Irish Cream (#4) can rebound off a disappointing effort in his round one qualification race. Prior to his fifth-place finish on Friday night, this fawn male was on a complete from spree – having won four races in a row by a combined 20 lengths. I will be keying the 4 over the 3, 6, 8 in trifectas and superfectas. The #6 (Chasmo's Octane) ran a great race to win his first-round qualification race.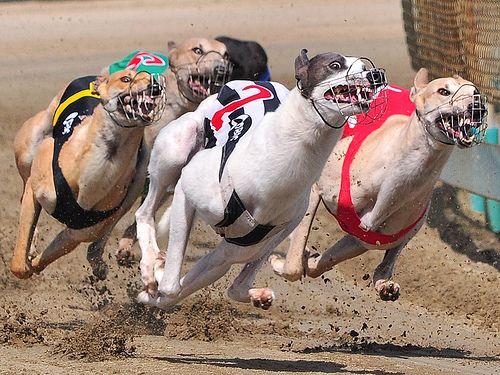 Thanks for reading and good luck!