Southland Saturday Matinee Card – Race 10, 06.04.15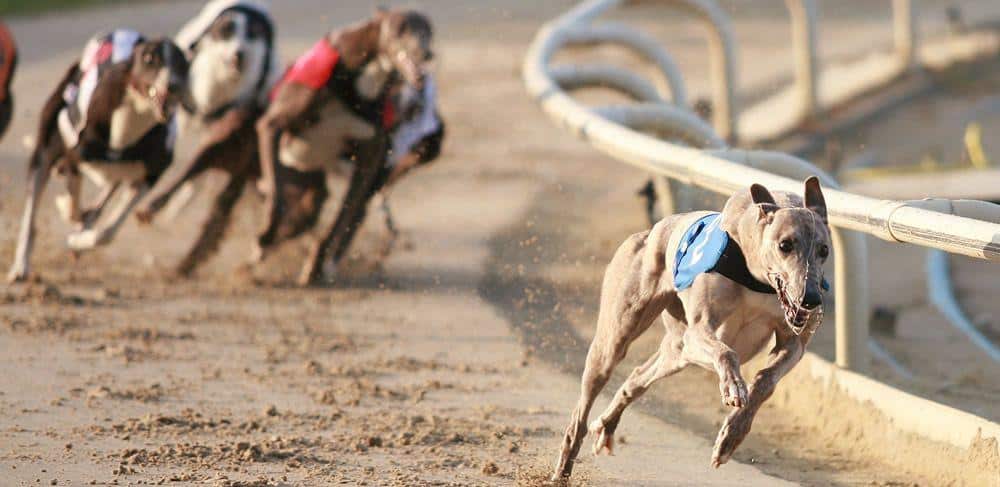 Good day and welcome to the initial entry of my greyhound racing blog. My name is Jason Gill and I will be taking an in-depth look at one or two greyhound races each week. This initial entry will be looking at the 10th race on the Southland Saturday Matinee card.
This race is a Grade AA race and will take place over Southland's 583-yard course. A closer look at all of today's racers:
#1 Volando Sarena – This greyhound comes into this race in fine form. In each of her last two races, this black female has shown a good rush to the escape turn to clear second and eventually finish second in both of her contests. The inside post will certainly not hurt Sarena.
#2 Se's Ella F – Ella is a box breaking specialist who would need a lot of things to go her way in order to be competitive. After breaking sharp in her last race, this red female was outrushed, got into some trouble on the turn, and finished last. Will be a big price.
#3 WW Instanreplay – This invader from Wheeling Downs has been feast or famine in her two starts at Southland. After taking advantage of a great spot in her debut (Replay is an inside runner who had tons of racing room) and romping to a sixth-length win on May 25, this 61-pounder broke slow, slowed in the first turn, and was never a factor. Will need to find the rail and clear on or near the lead to be a factor in this race.
#4 Crown And Crest – This greyhound is currently on a form spree. In his last four races Crest has two wins and two second-place finishes. In his last race, this 83-pounder overcame a small stumble at the start to show tremendous early speed before being run down by a very strong closer over a tiring track. With the three greyhound wanting inside and the five greyhound showing little early speed, Crown and Crest should have a good chance to show his strong early speed again.
#5 Flying Superstar – This appears to be the rank outsider of the field. In his only race at Southland on May 30, this brindle female broke slow and was never a factor. Superstar will need a major form reversal in order to be competitive.
#6 PJ Refined – The X Factor in this race. PJ Refined returns to the 583 yard course after being dominant and winning a major stakes race a couple of starts ago over the 660 yard course. When this brindle female has sprinted in the past, her best races have come from inside post positions. The number seven greyhound heads to the rail in a hurry and could cause some troubles for this classy stakes winner.
#7 KB's Rocket City – Rocket City is a veteran early speed racer who has been around the Southland oval around 120 times in his solid career. Comes into this race off a fifth place finish on May 30 when he cleared third and flattened out in the stretch. Could cause some havoc by wanting to get to the rail. Must clear on the lead to have any shot of pulling off a major upset.
#8 Jasper Of Ruckus – Jasper is a wide-running greyhound who will look to take advantage of a great post position draw. Ruckus should have plenty of room to rush to the escape turn. Comes into this race off a disappointing sixth-place finish where he got fanned extremely wide in the first turn and could never make up any ground. Could easily be part of the trifecta at a square price
Possible Wagers – I will be keying the #4 (Crown and Crest) in quinielas and exacta boxes with the 1, 3, 6, and 8 – I will also box the 1, 3, 4, and 8 in quinielas in an attempt to beat the #6 (PJ Refined) who might be over bet thanks to his gaudy looking running lines over a different course. For those with larger bankrolls, you might want to make some saver wagers keying the #8 (Jasper Of Ruckus) who is the best posted greyhound in the field.
Thanks for reading and good luck!!