Breeders' Cup Pre-Entry Announcement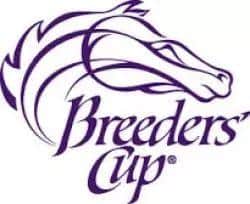 From BreedersCup.com
Pre-entered fields for the 2016 Breeders' Cup World Championships will be announced via a live stream on www.breederscup.com on Wednesday, October 26 at 11:30 a.m. ET.
The 33rd Breeders' Cup World Championships, consisting of 13 Grade 1 races with purses and awards totaling $28 million, will be held at Santa Anita Park on Friday, November 4 and Saturday, November 5.
The live stream will be hosted by Laffit Pincay III of NBC Sports Group, who will be joined by Jay Privman, Daily Racing Form National Correspondent and NBC Sports Group reporter, and Megan Devine, host of the Santa Anita Park simulcast program.
Breeders' Cup Pre-Entry is the first stage of a two-stage entry payment process for all owners intending to start a horse in a Breeders' Cup World Championships race. The first payment is due by 12:00 p.m. PT on Monday, Oct. 24. The second payment is due on Monday, Oct. 31 when entries are taken for all 13 Breeders' Cup races, and post positons will be drawn later that day.