Down the Stretch "Travers Stakes" Radio, Saturday!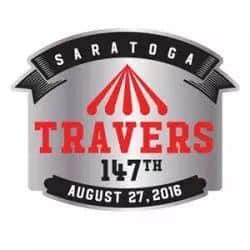 The Down the Stretch radio show with Don Knobel and AmWager resident handicapper Papo Morales will discuss and debate the Travers Stakes – the Midsummer Derby – and the stellar race card at Saratoga this Saturday, Aug. 27.
Don and Papo will share their lively analysis and tips on the Travers and 6 other graded stakes, 5 G1s, at The Spa. The radio show will air from 10 to 11 am ET on IHeart Radio on the Internet & 790AM WKRD in Louisville.
Don Knobel is a prominent handicapper. Since 1992, his Down the Stretch racing sheets have been popular with his customers and the radio show has a devoted and wide following.
AmWager's Papo Morales co-hosts the radio show. Papo also pens Papo's Post, his weekly column providing winning insights into the top stakes races on Saturdays.