Papo Handicaps Saturday Breeders' Cup Races
By Papo Morales, AmWager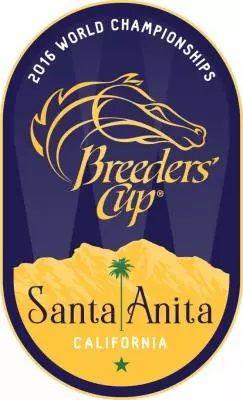 Breeders' Cup Saturday Analysis


Race 4 Juvenile Fillies:
Top Contenders:
Daddys Lil Darling (12-1) – Will have plenty of pace to run at and should be flying down the stretch. Price is right.
Noted and Quoted (9-2) – Should get ideal stalking position, proven at track, on the improve, and morning works solid.
Yellow Agate (8-1) – Has opened her career with two 90 plus Bris speed figures, won last race despite running on the wrong lead down the stretch, should improve in this spot.
In the Mix
Valadorna (5-1) – Broke maiden by six lengths in last start. Sky is the limit.

Race 5 Filly and Mare Turf:
Top Contenders:
Lady Eli (5-2) – Only two starts in 2016 but won both. Two for two at distance, third start off the layoff (26% for Brown), all systems go.
Seventh Heaven (3-1) – Toss her last race and you have a filly that beat Found two starts back. Won four of six starts this year.
Queen's Trust (6-1) – Cutting back to a 1 1/4th miles after running in 1 ½ mile marathons. Might not be good enough to win but could hit board.
In the Mix
Sea Calisi (8-1), Sentiero Italia (12-1), and Kitcat (20-1) for lower exotics.

Race 6 Sprint:
Top Contenders:
Lord Nelson (5-2) – Scratched
A.P. Indian (4-1) – Five for six this year. Will get a great stalking trip behind the early speed and the pounce coming down the lane.
Noholdingback Bear (15-1) – In exacta seven of nine this year, has proven can handle dirt, note the 57.2 work last time out for five furlongs, which equals SMOKING.
Delta Bluesman (15-1) – Will be dueling on the front end with Masochistic and Drefong but this guy has one advantage, he has been headed and yet should grit to come back in win.
In the Mix
If pace is too hot up front look for Mind Your Biscuits (20-1) to come pick up the pieces…with a side of honey.

Race 7 Turf Sprint (Chaos):
Top Contenders:
Obviously (6-1) – Speed of the speed, will take them fast early and try to hold on.
Home of the Brave (12-1) – In the exacta seven of twelve lifetime, been running in group 2 and group 3 races overseas, cutting back from seven furlongs.
A Lot (8-1) – Has been pointed to this race for a while by Brown ala Bobby's Kitten. Cutting back from the mile distance…will be flying at the end. In Brown I trust.
Back-ups:
Pure Sensation (5-1) – Should press early speed, has won three of four this year, has tenacity
Karar (15-1) – second to Limato last time out, and was third beaten just 1 ½ lengths in a field of 14 two starts back.
Celestine (8-1) – Like this spot for her. Cutting back from a mile but has won as short as five furlongs. Has the class to compete.
Solve this puzzle and you'll get paid.

Race 8 Juvenile Males:
Top Contenders:
Gormely (5-1) – Two for two to start career. Won both starts by a total of seven lengths. Will stock the pace.
Not This Time (7-2) – Broke maiden by 10 lengths, followed that up by winning Iroquois by eight lengths in the mud. Regally bred, by Giant's Causeway out of Miss Macy Sue who has three stakes winners out of four starters.
Klimt (6-1) – Chased Gormley around the track last time out. Have a feeling Baffert tightened the screws for this race.
In the Mix
Classic Empire (4-1) – Toss the race when he lost his jockey and you have a horse that is three for three. Galloped away from the field winning the Breeders' Futurity by three lengths.
Three Rules (8-1) – Undefeated son of Gone Astray is five for five lifetime. While the class of horses he has been facing is questionable, the speed figures and race times are not. Ignore at your own risk.

Race 9 Longines Turf:
Top Contenders:
Flintshire (5-2) – Some helium was taken out of his balloon after he finished second in his last race to Ectot. Back to preferred firm turf for this race and while not a single, he is a must use.
Highland Reel (3-1) – Has competed against the world's best in Europe and if he brings his A game can absolutely win but have to notice he is just one for seven this year.
Found (3-1) – The absolute class of the race as the mare just won the Arc and then came back to finish an outstanding second Qipco Champions Stakes. Have to wonder if it's asking her a bit too much to wheel right back for this race but I have to think O'Brien would not have shipped her if she was not still in top form.
Back-ups:
Da Big Hoss (20-1) – Have loved this guy all year and while this is a big step up in class, Maker could have sent him to the Melbourne Cup but instead pointed him here. If he brings his best he can run with these.

Race 10 Filly and Mare Sprint:
Top Contenders:
Haveyougoneaway (3-1) – Has won five of seven this year, should suit good stalking position, and last two races were the best of her career. Peaking at the right time.
By the Moon (8-1) – Lightly raced in 2016 the filly has finished in the exacta in 8 of 14 career starts, has tactical speed and love the fact she has been training at the track for three weeks.
Gloryzapper (15-1) – Longshot play, loved her last race when she was headed yet still came back to win. In the exacta in seven of eight career starts, and she beat Vale Dori who came backed and romped last week at Santa Anita.
In the Mix
Carina Mia (7-2) – Back to sprinting which is where she belongs. Needs to run back to the performance that saw her destroy the field at Churchill when winning the Eight Belles Stakes by six lengths.
Tara's Tango – Loves the Santa Anita track as she has been in the exacta in five of eight career starts. Gets top local pilot in Bejarano.

Race 11 Turf Mile:
Top Contenders:
Midnight Storm (12-1) – I have been waiting on this son of Pioneer of the Nile to run in this race all year. Has great tactical speed and is four of six at the distance. The price is too good to pass up.
Tepin (3-1) – Some people think she is not as good as last year, but I beg to differ. I don't believe she was as tight in her last start when she finished second in the First Lady at Keeneland. This race has been the goal all year and I expect the Queen to make a grand appearance.
Limato (7-2) – While the Irish bred has never run at the mile distance, his euro form is solid. He has won eight of 14 career races and his last five races were all at the group 1 level. The logical euro who could pull the upset.
Ironicus (8-1) – If you think he'll be 8-1 at post time then you must still believe in Santa Clause. The flashy son of Distorted Humor has a devastating turn of foot. The question is will be able to navigate through traffic and get his nose down at the wire. Look for the grey flash powering down the stretch.
In the Mix
Alice Springs (4-1) – The Galileo filly's price may float up a bit from her morning line. She has won three of her last four races and all three wins came at the group 1 level.

Race 12 Classic:
Top Contenders:
California Chrome (1-1) – The deserving favorite and the best dirt horse in the world this year. This race is in his backyard and if he runs at the same level he has all year, then everyone else is running for second.
Frosted (5-1) – Seems to be the forgotten horse when everyone is talking about the Classic. Toss his last race which was simply a prep. Runs well fresh and note the 48 flat work at the track October 27th. While not proven at the distance he showed brilliance in the Met Mile and then carried that performance into a solid win in the Grade 1 Whitney that he won geared down.
Arrogate (5-2) – Ran a historical performance when winning the Grade 1 Travers Stakes. His speed figure came back so high you have to wonder if that was a one-time freakish performance or his coming out party signaling greatness has arrived. That's the question you have to ask yourself.