Preparing for the Breeders' Cup – Expert Tips from AmWager
By Papo Morales, AmWager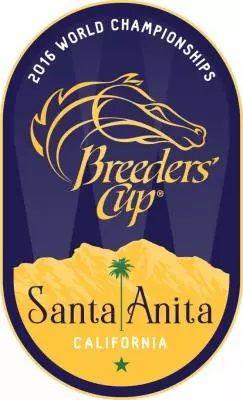 Pre-entries are out for all 13 Breeders' Cup races and the time to start formulating opinions is now. If you are like me, you have been following many of these horses all year. While you may have some preliminary opinions on which horses should run well in each division, it's important to go through the past performances with an open mind. Without knowing post positions and morning line odds, it will be difficult to have a super strong opinion at this point. However, there is no reason you should not be able to identify contenders in each race.
The Breeders' Cup is like Christmas for horseplayers and with the full fields and large pool sizes there will be many opportunities to cash tickets. Here are some insights to help you prepare for a successful wagering day:
• Know Your Bankroll – You should already have an idea of how much money you are willing to wager of the two-day event. Have the discipline to stick to that. If you are running to the ATM or pushing more money into your ADW account in the middle of the Breeders' Cup day, then you have already lost as you are playing with scarce money. Yes, you could turn your fortunes around but more than likely, if you have burned through your bankroll before the card is over, you probably aren't having a good gambling day. As a result, it would be wise to take your losses and watch the racing action as a fan.
• Fund Your Account TODAY – There is no reason to wait until Breeders' Cup Friday to fund your ADW account. You will have enough stress to deal with. Having to worry about funding your account an hour or so before the races start is not something you want to deal with.
• Have a Game Plan – What have been your successful wagers throughout the year? Stick with your strengths. Now is not the time to dive into superfectas if you have never played them before. There will be plenty of overlays and opportunities to make money within your own wagering skillset.
• Start Analyzing the Past Performances Now – While you should not marry yourself to any horse at this time, you should identify key contenders and fair odds for each. Go ahead and identify the pace scenario of every race. While it may change some based on post position, a horse is not going to drastically change its running style for the Breeders' Cup. There is a reason they got here and their historical running style should be formful.
• Look at Race Replays – Past performances only tell you part of the story. Race replays are just as important. The running line in the PPs is a couple of words, while the video of the race paints a better picture of how the race unfolded.
• Workout Reports – The morning works are important but I would put more emphasis on horses that are not working well at Santa Anita rather than those that are. These are the best horses in the world and many of them will work well over the Santa Anita track. If they don't, you can downgrade their chances.
• European Contenders – Europe's contingent in the turf races are formidable. Pay attention to the class of races they were running in overseas. If horses did well in Group 1 or 2 races, then they are legitimate contenders. Also, pay attention to what horses attract Europe's top jockeys. If Aiden O'Brien has three entered in a race, then look where Ryan Moore lands.
• Strong Opinions (After Post Draw and Odds) – Once you have identified your contenders for each division, ask yourself how strong your opinion is. Do you have marks on six horses or a possible single? If you have a strong opinion in one race, then how can you align your wagers with that opinion? Play the exacta, key your opinion in a trifecta, and/or single the horse in a daily double or multi-race bet.
• Bet to Win – We all want to have that life changing score with the multi-race bets, but there will be plenty of value in some of the win pools. If you have an "A" horse that is an underlay, then hammer him to win.
• Trust Yourself – Everybody in the racing world is going to have an opinion this week. Trust yourself and don't allow outside "noise" to change your opinions. If you have done well throughout the year then believe in yourself. I'm not saying to discount what others are saying. I'm just telling you to go with your gut.
• Stay Positive – If you don't hit your first couple of bets, do not be discouraged. It only takes one score to turn your day around…maybe even your life.
• Get Your Rest – If you're like me, this week will be full of long days revolving around everything Breeders' Cup. You need to have a sharp mind. Get your rest and if you have to turn down being a socialite for a night or two, then so be it. I would much rather be heading to the bank on Monday than having a headache anyway.
• Have Fun – The Breeders' Cup is a spectacle to enjoy. Two days of the best horses in the world competing for divisional championships. We have been watching these horses all year and this is the one event where they will all be running on the same card. For some of our athletes, this will be the last race of their careers. Don't allow your wagering to dilute your mood. This is, by far, the best two days of racing in the world.