Meydan Overview and selections for Day 2 Dubai World Cup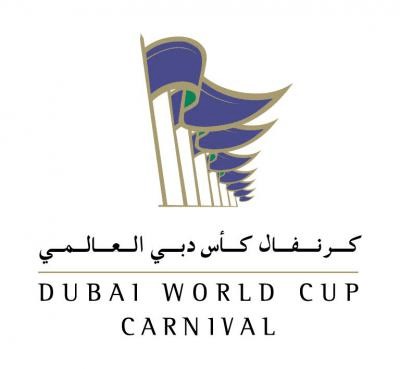 Steven Molyneux's Meydan Overview and selections below for the second meeting from the 2017 Dubai World Cup Carnival.
Meydan Overview:
Victories for Mike de Kock, Christophe Soumillon, Godolphin and Ertijaal (the sprinting one) ensured an air of inevitability regards week one of the Carnival. We still learnt the odd new thing, primarily that Nicolas Caullery is a young trainer to keep an eye on. His Golden Wood upset the applecart in the very first thoroughbred race of the Carnival, and afterwards spoke, well his wife did, of their ambition to make a success of their 70-strong operation based at Chantilly. There was also the flickering into action of the new association between Jim Crowley and Sheikh Hamdan bin Rashid, two winners on the card blighted slightly by a two-day suspension incurred by Crowley in the finale, although I don't think he will be too disappointed at missing out on the delights of Abu Dhabi this coming Sunday.
So that's the new dealt with, because this week is pretty much all about the old. Dubai World Cup Carnival regulars such as Reynaldothewizard, Belgian Bill, Elleval, Jamesie and Sole Power (incredibly fresh on Wednesday morning) are all back in action. Whilst not a regular, Gordon Lord Byron will also be out after his late defection last week, his trainer, Tom Hogan, reporting him to have had nothing more than a minor ailment brought on by travel. The Irish raider goes in the turf, but we are on the dirt for the feature, the Dubawi Stakes, which brought up a minor bug bear of mine. Races named after horses despite the conditions for the race being in complete contrast to what said horse became famous for.
Perhaps if Reynaldothewizard wins the Dubawi Stakes for a fourth time the race will be given his name anyway, and sure enough Meydan will go positively wild. Yes that is possible on a standard Carnival night. If the now 11-year-old gets his head in front. He has been slower than normal to come to hand, understandable given his advancing years, but he has won first-time out in three of his five seasons here in Dubai, so can he weave his magic one last time?
Golden Shaheen winner, Muarrab, is the obvious one, and he is now without the penalty that seemingly anchored him behind My Catch on his reappearance. He will be fitter, but he is also not getting any younger, so take him on with Desert Force who is very much the new kid on the block here in Dubai. Two wins by a combined distance of 14.75 lengths over seven furlongs has seen his mark rocket from 87 to 108. Don't worry about the drop to sprinting, his races have been shot to bits from half way and twice in his UK days he chased home Twilight Son over six furlongs. On each occasion he was leading that one approaching the final furlong and not beaten at all far. He has taken to the surface like few do, a proper ball of muscle and speed, and hopefully he can take this en route to much better things.
The 10:05am (ET) provides the first reasonable betting opportunity on the card. Red Galileo isn't exactly a frequent winner (one from 21) and although he may hold a tactical advantage as the sole pace angle on his Godolphin debut, the Meydan turf isn't the easiest to make all on. Carbon Dating is back to the well quickly after his second last week and has been thriving over shorter, which for me leaves Curbyourenthusiasm.
Curbyourenthusiasm strikes as the type to do well in Dubai and although I have already flagged up a potential lack of pace, that didn't stop Golden Wood sweeping through from the back last week.
His last two efforts in handicaps have seen him victorious and hopefully the class act in the race can make it three.
Belgian Bill is probably worth a small investment in the 11.50am (ET). The nine-year-old is plainly vulnerable to more progressive sorts but he goes well fresh, loves Dubai and still has it in him having won a weak Group Two in Turkey last time. The handicapper saw it that way as well as his mark has remained on 100, which is 2lb lower than when running a cracker behind Franklin D in the Betfred Mile. From stall three, he can sit handy (there is a misconception he needs to be held up) and should give you a run for your money.
Also keep an eye on North America in the 11.15am (ET). He is thriving in a similar vein to Desert Force, although dominating from stall 11 asks a more severe question of him, as does just a two week gap after quite a hard race last time. There won't be many more imposing sorts than him in the Meydan parade ring this Thursday.
Stephen Molyneux's Dubai World Cup Carnival week two tips:
10:05am (ET) Meydan: Curbyourenthusiasm
11:50am (ET) Meydan: Belgian Bill
12.25pm (ET) Meydan: Desert Force