The Woodbine Mile – AmWager 20% Win Bonus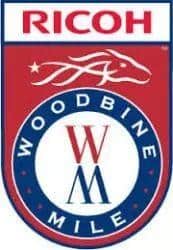 20% Win bonus on Woodbine Mile Day, courtesy of AmWager
20% Win Bonus on Pick 3's and Pick 4's at Woodbine on Saturday, Sept. 17th.
* 20% applied to gross winnings on Pick 3's and Pick 4's
* Bonus is capped at a total of $50 for the day per player
Ex. Player hits late pick 3 and his/her gross winnings are $180 . Player gets a $36 winners bonus ($180x 20% = $36)
Ex. Player hits pick 4 and his/her gross winnings are $500. Player gets $50 winners bonus due to cap.
Woodbine Mile Day Preview
From Woodbine Entertainment
This year's race marks the 35th running of the Mile which will again feature a star-stacked international field take to the world-renowned E.P. Taylor Turf Course.
See decorated horses like Tepin (US), Queen of the Turf and undefeated in her last 7 starts go head-to-head against Mondialiste (IRE) as he defends his 2015 Woodbine Mile title. It will be one of the greatest turf rivalries to take place this fall.
The mile turf race carries a purse of $1,000,000 for the lucky three-year-olds and up in the world. Part of the Breeders' Cup Challenge series, the winner of the race will automatically qualify for the Breeders' Cup Mile in November.
Wagering Details
* Woodbine will have large guarantees ($150K early and $250K late Pick 4, $50K early and $100K late Pick 5), and will also be offering 20-cent bet minimums on all Triactor, Superfecta, Pick 3 & Pick 4 pools that afternoon.
* Why not give the Jackpot Hi5 a go? Huge potential for big pool payouts!
Track Notes
* New this year and already in full swing is the tapeta surface providing a consistent and safe track for handicappers, horses and horsemen.
* In late spring Woodbine kicked off the clockwise racing as apart of the #EuroTurf Series addition. The turf circuit will host up to 40 races being run in the opposite direction on the E.P. Taylor Turf Course.
Watch and wager on the Ricoh Woodbine Mile Saturday, September 17th. Post time 1:00pm E.T.
For more information visit WoodbineRacetrack.com