Delta Downs Racetrack, Casino, and Hotel
Don't forget you can wager on the races with AmWager
Wager on live horse races like a Pro with AmWager.
Simple…We are the best online wagering platform today. Real-time updates, exclusive tools, custom wagering types, player-focused design. Not using AmWager is like playing in the kiddie pool.
Powerful, fast, innovative, secure, yet easy to use! All because we value and listen to our customers.
Delta Downs Racetrack, Casino, and Hotel
Delta Downs Racetrack, Casino, and Hotel is a horse-racing track in Vinton, Louisiana, United States. It opened in 1973, at Delta Downs Dr.
History of Delta Downs Racetrack
1973 – Originally, Delta Downs Racetrack was opened in 1973 under the direction of Lee Berwick as a facility for Quarter Horse racing, then went to hold Thoroughbred meets. 
1990's – After Delta Downs Racetrack was bought by Shawn Scott, a developer, for $10 million, a law was passed enabling the production of slot machines at the racetrack. But shortly after, it was bought again for over $120 million by Boyd gaming and was renovated right after.
2005 – It was renovated again after Hurricane Rita destroyed the gulf coast. Since then, Delta Downs has produced several stakes-quality Thoroughbreds.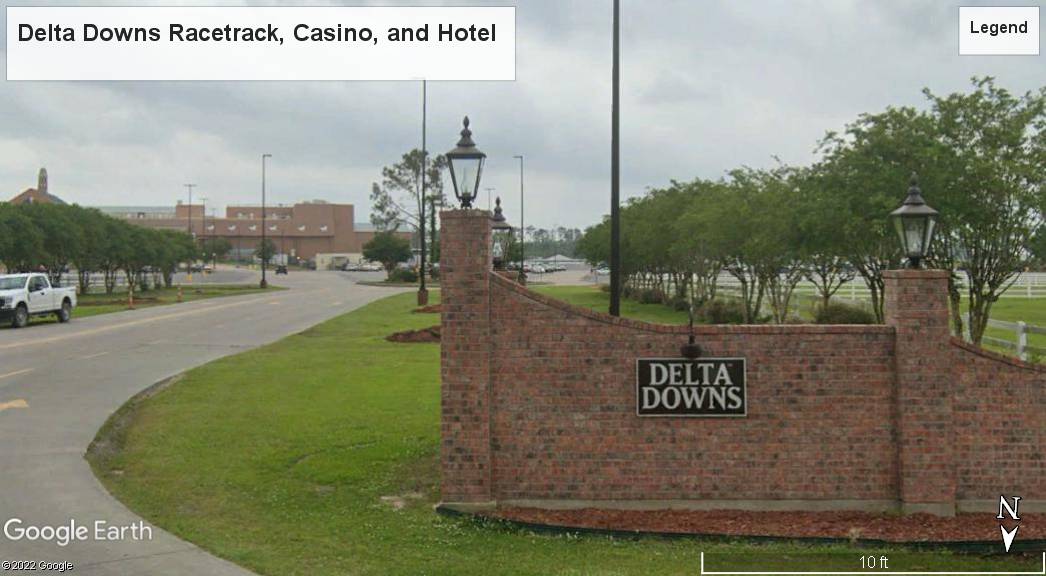 Track Details and Other Facilities
🐎Backstretch

The width of the backstretch and turns is 70 feet.
The backstretch can fit 1300 horses and 20 barns with 60 stalls.

🐎Rooms and Suites

The hotel has 370 rooms and 50 suites named:

Deluxe King

Deluxe Two Queens

Mini A Suite

Mini B Suite

One Bedroom Suite

Super Suite

🐎Amenities and other Areas

Aquatic Center

A private pool located on the basement level of the hotel

Fitness Center

A gym located on the basement level of the hotel

Delta Event Center

It is located on the First Floor.

Casino

It has over1,600 Slot Machines.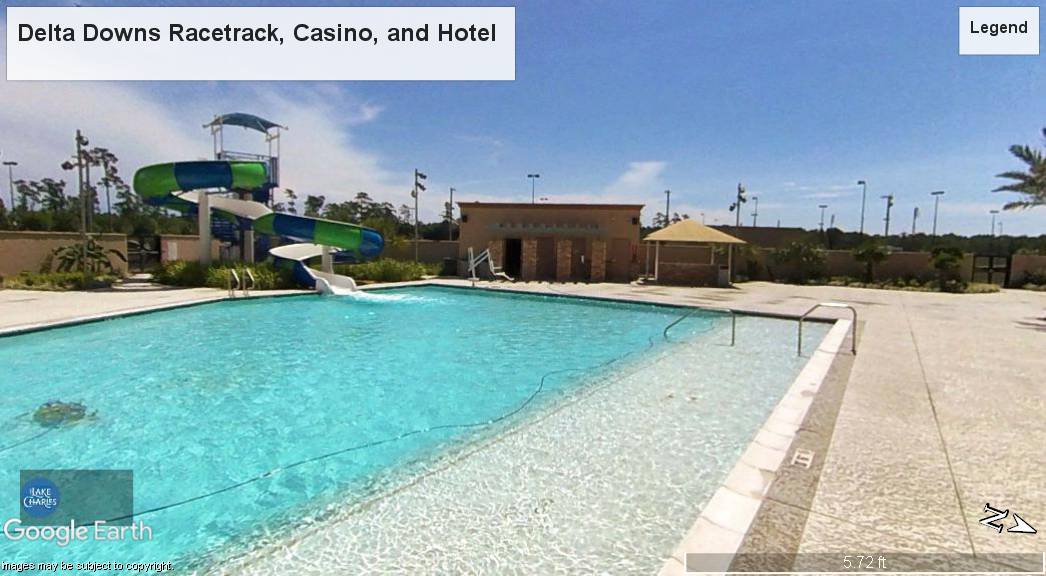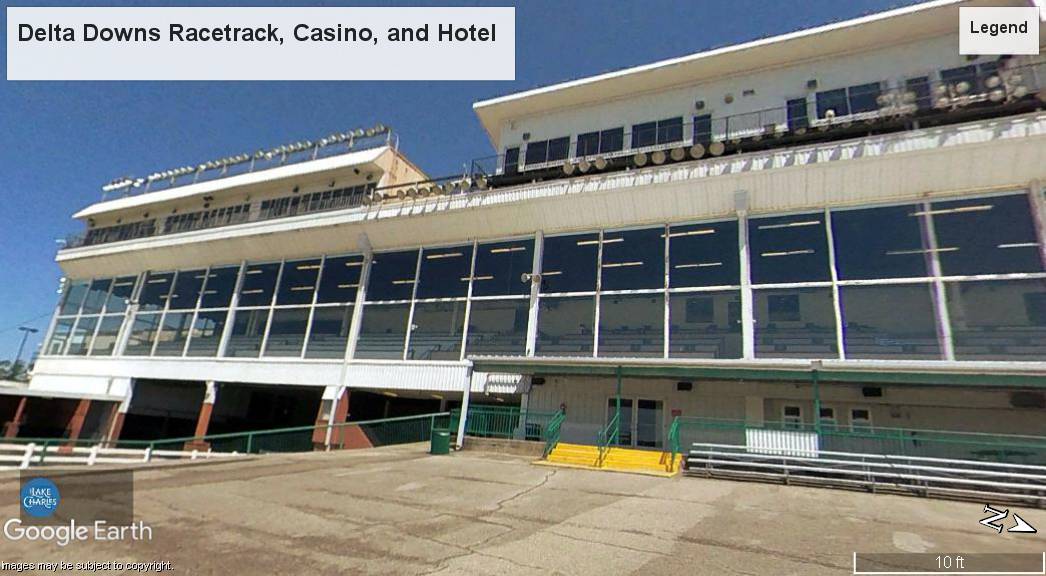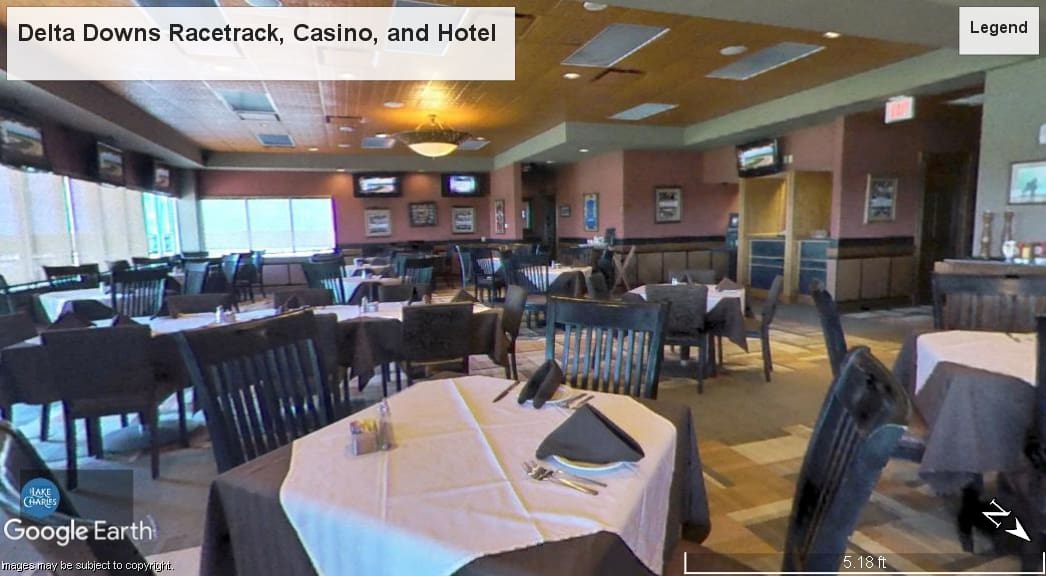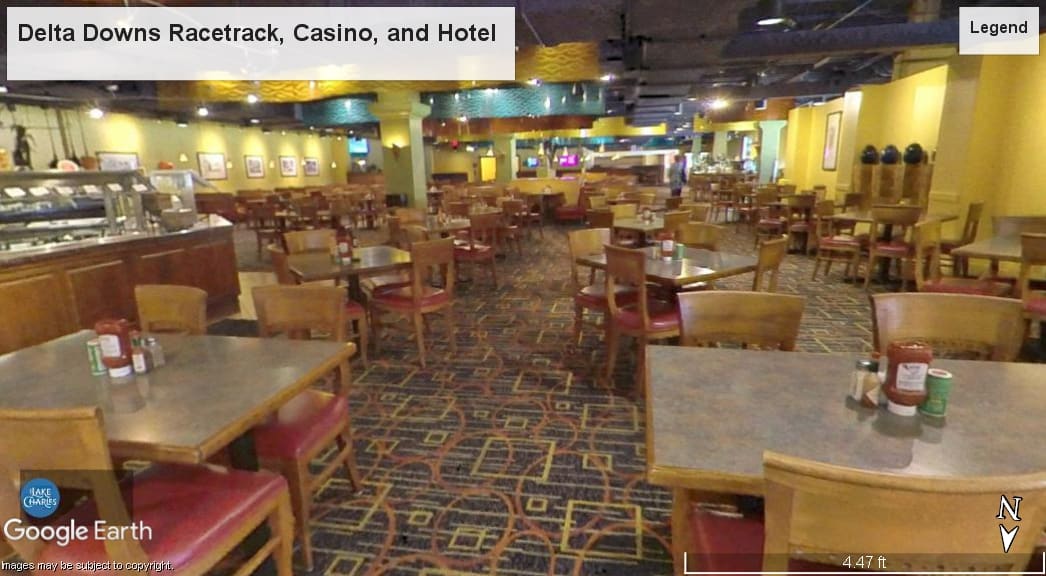 🐎Rosewater Grill & Tavern (Reservation Only)

Open Hours:

Wednesday, Thursday, and Sunday – 5:00 pm to 9:00 pm
Friday – 5:00 pm to 11:00 pm
Saturday – 4:00 pm to 11:00 pm

🐎The Clubhouse at Delta Downs

It is located on the Second Floor.
It is open on Friday and Saturday from 4:00 pm to 10:00 pm.

🐎Gator Grill

It is open 24 hours daily.

🐎Tin Lizard Bar & Grill

Open Hours:

Monday to Thursday – 2:00 pm to 10:00 pm.
Friday to Saturday – 2:00 pm to 11:00 pm.
Race Schedule and Major Events & Races​
Delta Downs Race Schedule
Grade III

🐴G3 Delta Downs Jackpot

🐴G3 Delta Downs Princess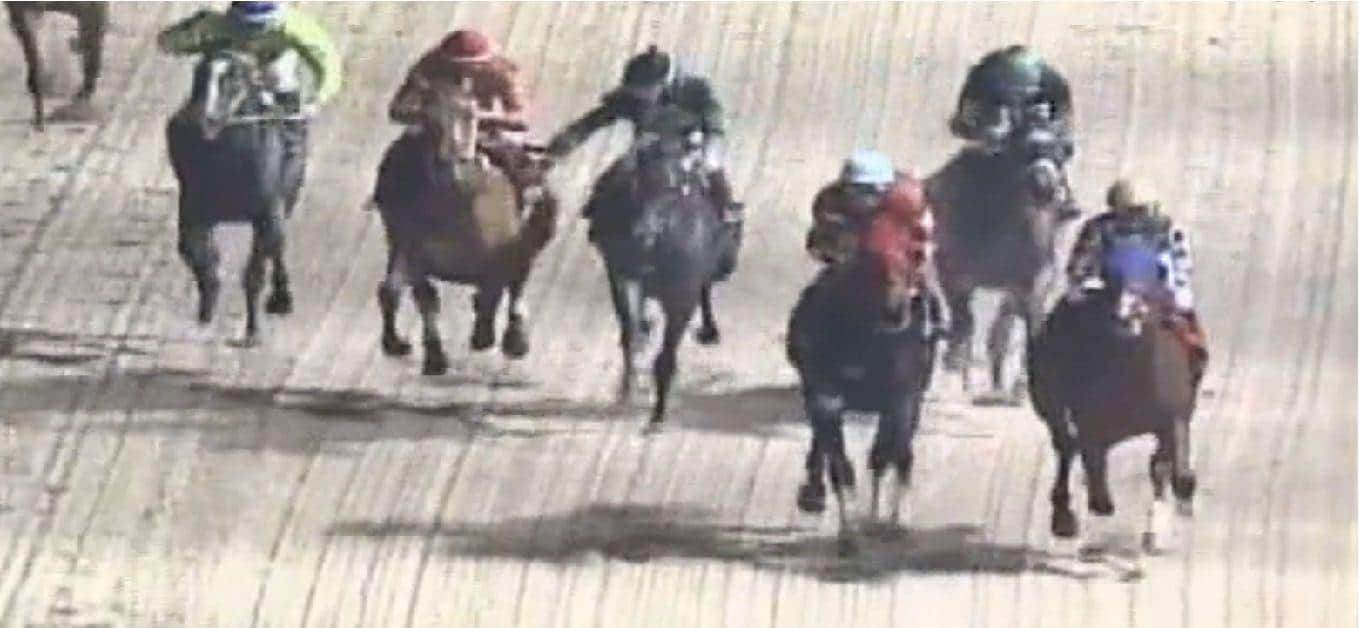 Location and Access to the Racecourse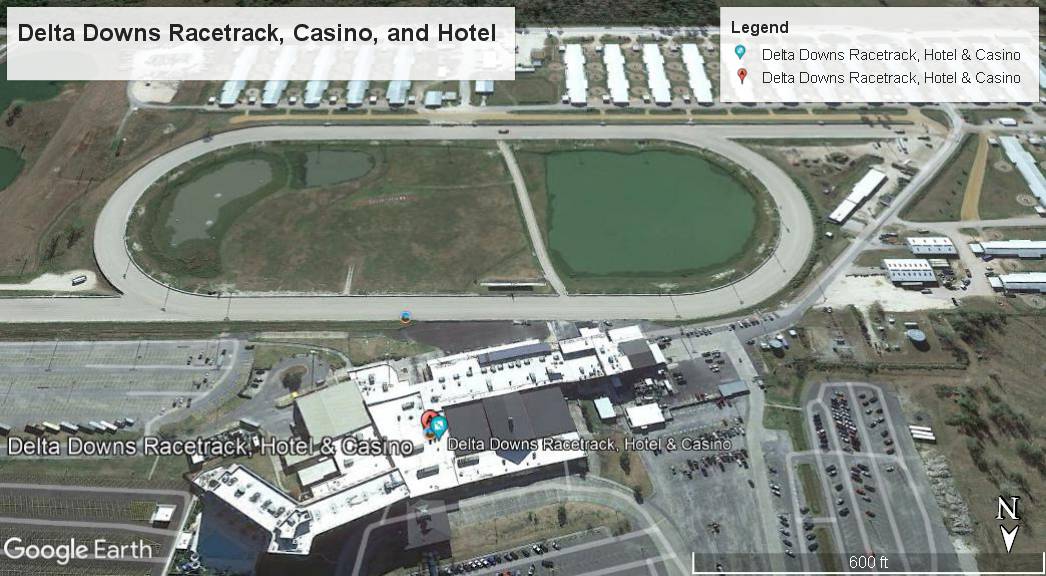 It is an American

thoroughbred

and

quarter-horse

racetrack in Calcasieu Parish, near Vinton, Louisiana, in the southwest portion of the state. 

It is near the Louisiana-Texas Border, 30 minutes from Lake Charles, two hours from Houston, and 7 minutes from Niblett's Bluff Park. 
Other racetracks are sorted and listed on the page "List of Racetracks". To view the full list, hit the button below. You can also check the horse racing types and breeds to have a lot more in-depth knowledge about horse racing. 
Delta Downs Racetrack, Casino, and Hotel
You can also check Delta Downs race results and entries using our AmWager platform for FREE!
It is easy to access and fast as 1, 2, 3!
So what are you waiting for?
STOP HORSING AROUND, GET SERIOUS, GET AMWAGER !
Sign Up now for FREE and wager like a PRO with AmWager