Harrah's Philadelphia Casino & Racetrack
Don't forget you can wager on the races with AmWager
Wager on live horse races like a Pro with AmWager.
Simple…We are the best online wagering platform today. Real-time updates, exclusive tools, custom wagering types, player-focused design. Not using AmWager is like playing in the kiddie pool.
Powerful, fast, innovative, secure, yet easy to use! All because we value and listen to our customers.
Harrah's Philadelphia Casino & Racetrack
Harrah's Philadelphia Casino & Racetrack is a Racino (horse-racing track and casino) in Chester, Pennsylvania, United States. It opened in 2006, at Harrah's Blvd.
History of Harrah's Philadelphia Casino & Racetrack
2006 – On September 10, 2006, Harrah's Philadelphia occurred its first harness racing season. On September 27, 2006, the Pennsylvania Gaming Control Board gave Harrah's Chester slots license. Then the permanent slot-machine gaming operator license was given on December 20, 2006.
2007 – The casino was opened on January 22, 2007. It was one day earlier than the expected date. The Catania Engineering Associates managed the design of the project site.
2010 – It began offering live table games on July 18, 2010.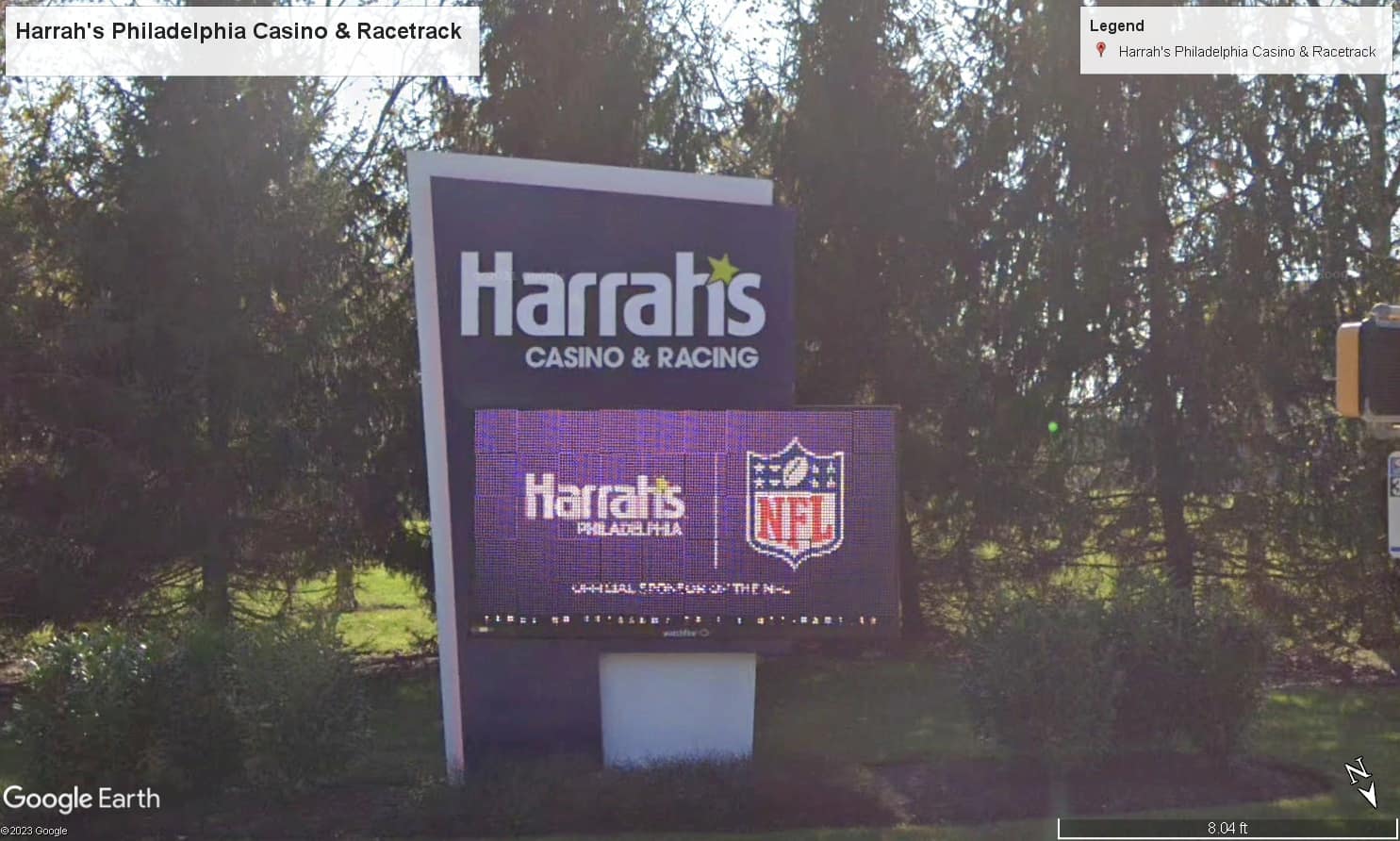 2012 – Harrah's Chester was changed into Harrah's Philadelphia to appeal to a broader market on May 2012.
2018 – The change of ownership occurred in 2018 when Vici Properties purchased Harrah's Philadelphia's land and buildings from Caesars for $242 million. Caesars leased back the property for $21 million per year.
2019 – Sports betting was introduced at Harrah's Philadelphia with a testing period on January 22, 2019. The formal grand opening was on January 24, 2019.
Track Details and other Facilities​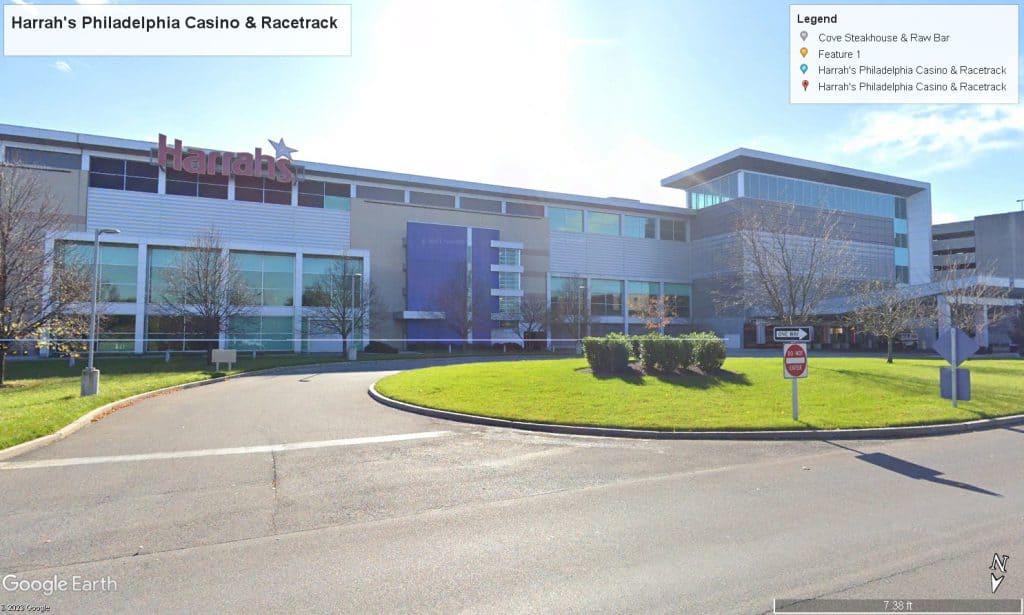 The track is 5⁄8 mile (1.0 km) in length.
It has a limestone-based surface.
The midpoint of the 1-mile (1.6 km) race comes on a bridge that hangs over the Delaware River and provides a view of freight ships passing by.
The racing paddock at Harrah's holds up to 131 horses.
Due to its limited space, horses are shipped into the paddock rather than stabled on-track.
The grandstand capacity is 1,500
The clubhouse capacity is 300.
The parking space capacity is 3,000, with covered parking and valet service.
They have rentable
🐎 Philly Tap & Tavern

Open Hours

It is open for lunch and dinner.
Sunday (12 noon to 8 pm)
Thursday (4 pm to 8 pm)
Friday and Saturday (12 noon to 10 pm)

Dining Options: Dine in, Delivery, and Take out.

🐎

Caesars Eats

Guests can order food through Caesars Eats to be delivered right to their seats in the Book, Beer Garden, and Laurel Lounge.
It is available daily from 11:30 am – 9 pm for delivery

🐎

Market Express

It is located on the 2nd-floor racing level.
It is open from Wednesday to Sunday (12 pm – 5 pm)
Dining Options: Dine in and Take out

🐎

Mien Noodles

Open Hours

Monday, Thursday, and Friday (6 pm to 12 midnight)
Saturday and Sunday (6 pm to 2 am)

Dine only
Take out Hours

Friday & Saturday (11 pm to 2 am)
Sunday (11 pm to 12 am)

🐎The Market

Open Hours

Sunday to Thursday (11 am to 11 pm)
Friday and Saturday (11 am to 3 am)

Dining Options: Dine in, Delivery, and Take out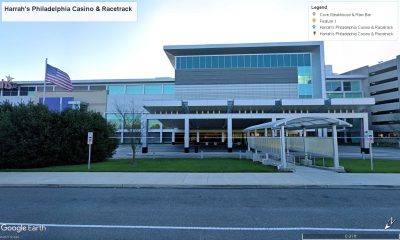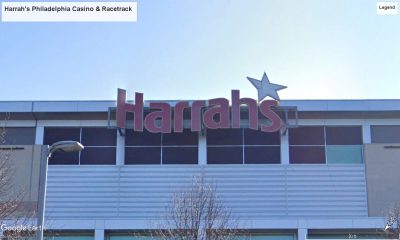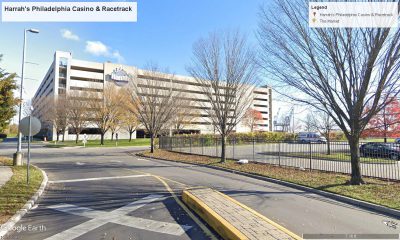 🐎Casino

It has 45 sportsbook screens
It has 1700 slot machines
It has 100,000 sq ft. of gaming space
Table Games: blackjack; roulette; craps; and Baccarat
🐎Caesars Sportsbook

It has 4,300 square feet of space.
It has stadium lounge seats, high-top tables, custom bar seating, six ticket windows, 16 self-service betting kiosks, a giant screen matrix, and over 45 TVs to watch the action live.
Guests should be 21 and above
Open Hours

Sunday (9 am to 12 am)
Monday to Thursday (10 am to 12 midnight)
Saturday (9 am to 1 am)

Caesars Sportsbook is located at the rear of the casino.
🐎C-Bar

C-Bar is located at the center of the casino,
Open Hours

Sunday (12 pm to 2 am)
Monday to Saturday (11 am to 2 am)

Guests should be 21 and above

🐎Harrah's Backyard

It is located on The Patio at The Grandstand.
It offers outdoor entertainment.
It is open during the racing season.

🐎O'SHEAS

It offers a classic party with dance, bar games, and drinks
It has music trivia every Friday with prizes
It offers live music every Saturday.
It has Karaoke nights and dart tournaments.

🐎Copper Mug

It is located on the racing track level of Harrah's Philadelphia.
Guests should be 21 and above.
It is a wooden island bar wrapped in flat-screen TVs.
It offers live sports and beer.
It stays open late.
Major Events and Schedule
Harrah's Philadelphia Racing Schedule
It runs 150 days live meet from early April to mid-December.
Race days are typically operated on Sunday, Wednesday, Thursday, and Friday, as well as occasional holidays that fall on Saturday and Monday.
Harrah's Philadelphia Live Racing
Racing at Harrah's is usually scheduled to begin at 12:25 pm.
Location and Access to the Racecourse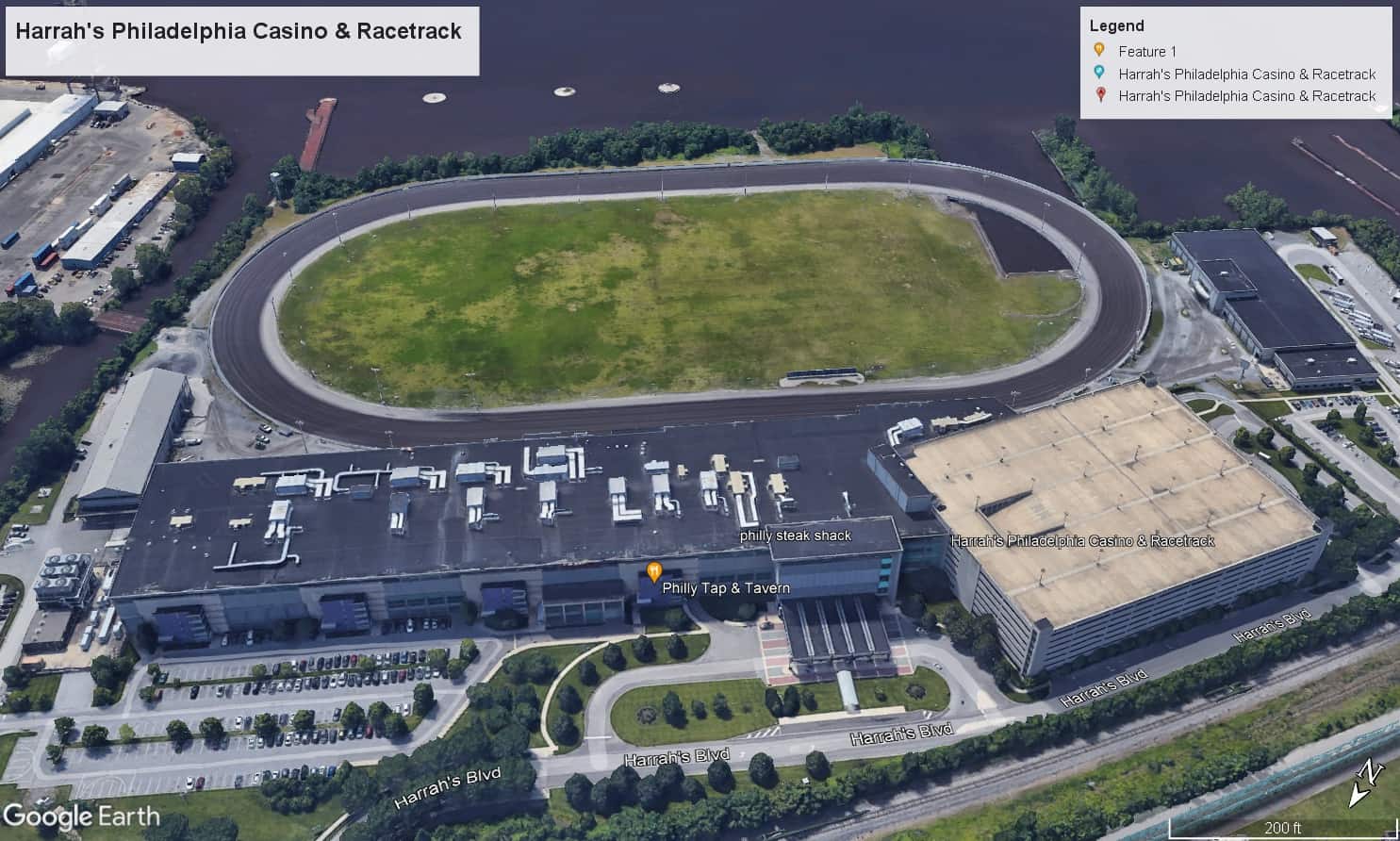 The track is located in Chester, Pennsylvania, just south of the Philadelphia International Airport, and situated in the tri-state area of Pennsylvania, New Jersey, and Delaware.
You can reach it with a very short ride from nearby Maryland.
The location of the track is on the site of the former Sun Shipbuilding campus.
Other racetracks are sorted and listed on the page "List of Racetracks". To view the full list, hit the button below. You can also check the horse racing types and breeds to have a lot more in-depth knowledge about horse racing. 
Harrah's Philadelphia Casino & Racetrack
You can also check Harrah's Philadelphia entries and Harrah's Philadelphia results using our AmWager platform for FREE!
It is easy to access and fast as 1, 2, 3!
So what are you waiting for?
STOP HORSING AROUND, GET SERIOUS, GET AMWAGER !
Sign Up now for FREE and wager like a PRO with AmWager