Don't forget you can wager on the races with AmWager
Wager on live horse races like a Pro with AmWager.
Simple…We are the best online wagering platform today. Real-time updates, exclusive tools, custom wagering types, player-focused design. Not using AmWager is like playing in the kiddie pool.
Powerful, fast, innovative, secure, yet easy to use! All because we value and listen to our customers.
Hawthorne Race Course
Hawthorne Race Course is a horse-racing track in Stickney/Cicero, Illinois, United States. It opened in 1891, at Laramie Avenue.
History of Hawthorne Race Course
1890 – The history began when a Chicago businessman who owned the 1890 Kentucky Derby winner, Riley (by Longfellow), Edward Corrigan, purchased 119 acres (0.48 km2) of land in Cicero and began building a grandstand for a new racetrack.
1891 – The racetrack is located at Stickney/Cicero, Illinois, United States, and opened on May 20, 1891.
1902 – It was burned to the ground in 1902. Due to this, all racing was moved to the Harlem racetrack in Chicago.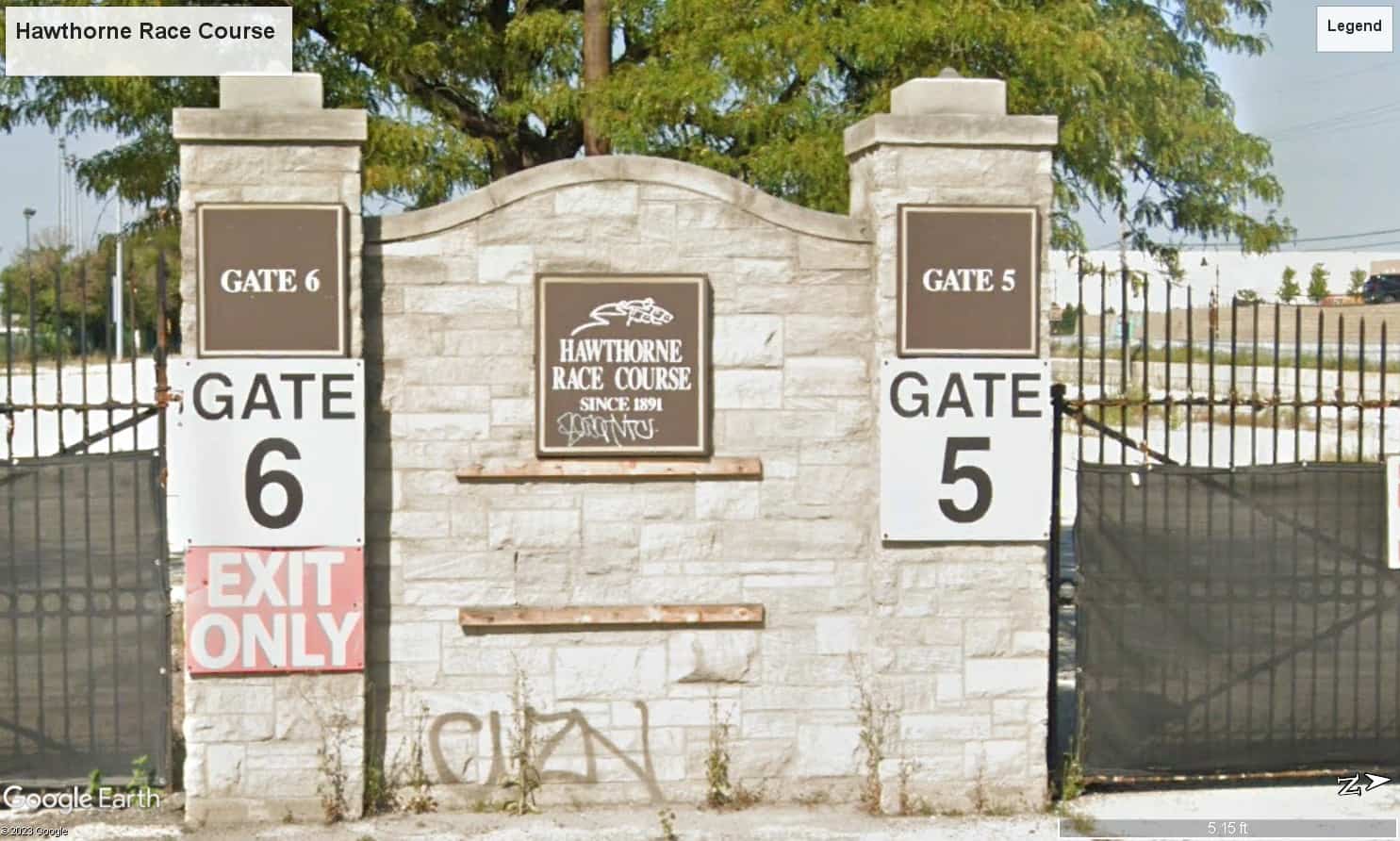 1905 – The racetrack was sold to Thomas Carey. Unfortunately, that year, horse racing was banned in Chicago, leading to its shutdown. Temporarily, the field was utilized by pioneer aviators Victor and Allan Haines Loughead to fly a powered Montgomery glider and a Curtiss pusher in 1910.          
1916 – The track ran a 13-day meeting which included the American Derby, the last race until 1922.
1922 to 1923 – In 1922, the track reopened legally for a 13-day race meeting and expanded again to 25 days by 1923.
1924 – The Chicago Businessmen's Racing Association took over the racing operations and ran a 52-day meet in the fall. Moreover, a new clubhouse was built, and pari-mutuel betting was introduced.
1928 – Hawthorne's most prestigious race (Hawthorne Gold Cup) was inaugurated.
1931 – An electric timer was introduced at Hawthorne Racecourse, becoming the first major course in the United States to use one.
1934 – A new paddock was built between the grandstand and the Clubhouse.
1940 – The new Bahr starting gate was introduced at Hawthorne Racecourse.
1943 – South suburban Lincoln Fields moved its meet to Hawthorne Racecourse due to wartime racing restrictions. Hawthorne hosted Lincoln Field's spring dates from 1943 until 1947.
1947 – Robert F. Carey took over as managing director of Hawthorne in 1947 and held that post until he died in 1980. His son, Thomas F. Carey, assumed the role of President and General Manager of Hawthorne Racecourse and still serves as Chairman Emeritus.
1948 – Turf racing returned to Hawthorne race course with a renovated racing stripe and the introduction of a six-furlong turf course.
1959 – A new clubhouse was established.
1970 – Harness racing was introduced in the racetrack and was awarded spring dates, summer and autumn thoroughbred meets, and a winter standardbred meet. The track stopped in September for the Arlington Park meet but started to hold occasional quarter-horse races.
1978 to 1979 – Another fire destroyed Hawthorne's grandstand in 1978. They tried to move the meet to Sportsman's Park Racetrack immediately but failed and only successfully did it the next year, 1979.
1980 – The racetrack was officially opened for a 72-day thoroughbred meet beginning at the end of September 1980.
1985 – The fire that burned Arlington Park to the ground caused Hawthorne Racecourse to gain all summer dates except Arlington Million day. From 1986 to 1988, the track also held these summertime meetings.
1998 – A multi-million-dollar renovation was completed in 1998. It includes the addition of four new party rooms, plush outdoor box seats with individual television monitors, a full-service food court, a new tele-timer system, new floors and ceilings, and a new lighting system to accommodate evening harness racing. The racing schedule was also reduced to five days per week.
2005 – Robert T. Carey's nephew, Tim Carey, was named President and General Manager before the 2005 race meets.
2010 – Drainage systems on both the turf and dirt courses were upgraded with more turf improvements.
2019 – Hawthorne officials announced they would not hold a spring 2020 Thoroughbred meet while the grandstand and Clubhouse were rebuilt and a racino was added to the facility. 
2020 – Hawthorne got approval to become a racino.
Track Details and Other Facilities
🐎Turf Course

🐎Whole Track

The track can accommodate up to 35,000 people.

🐎Stable

It has 17 barns with 2,100 stalls.
🐎The Clubhouse

It is a semi-private area with front-row seats to live racing action.
It can accommodate up to 100 guests.

🐎The PointsBet Sportsbook

The Sportsbook is a private group area in the Clubhouse.
The guests should be at least 21 years old.

🐎The First Turn Tent & Party Patio

The First Turn Tent is in front of the horses around the first turn.
The Party Patio is above the action and overviews the city, homestretch, and finish line.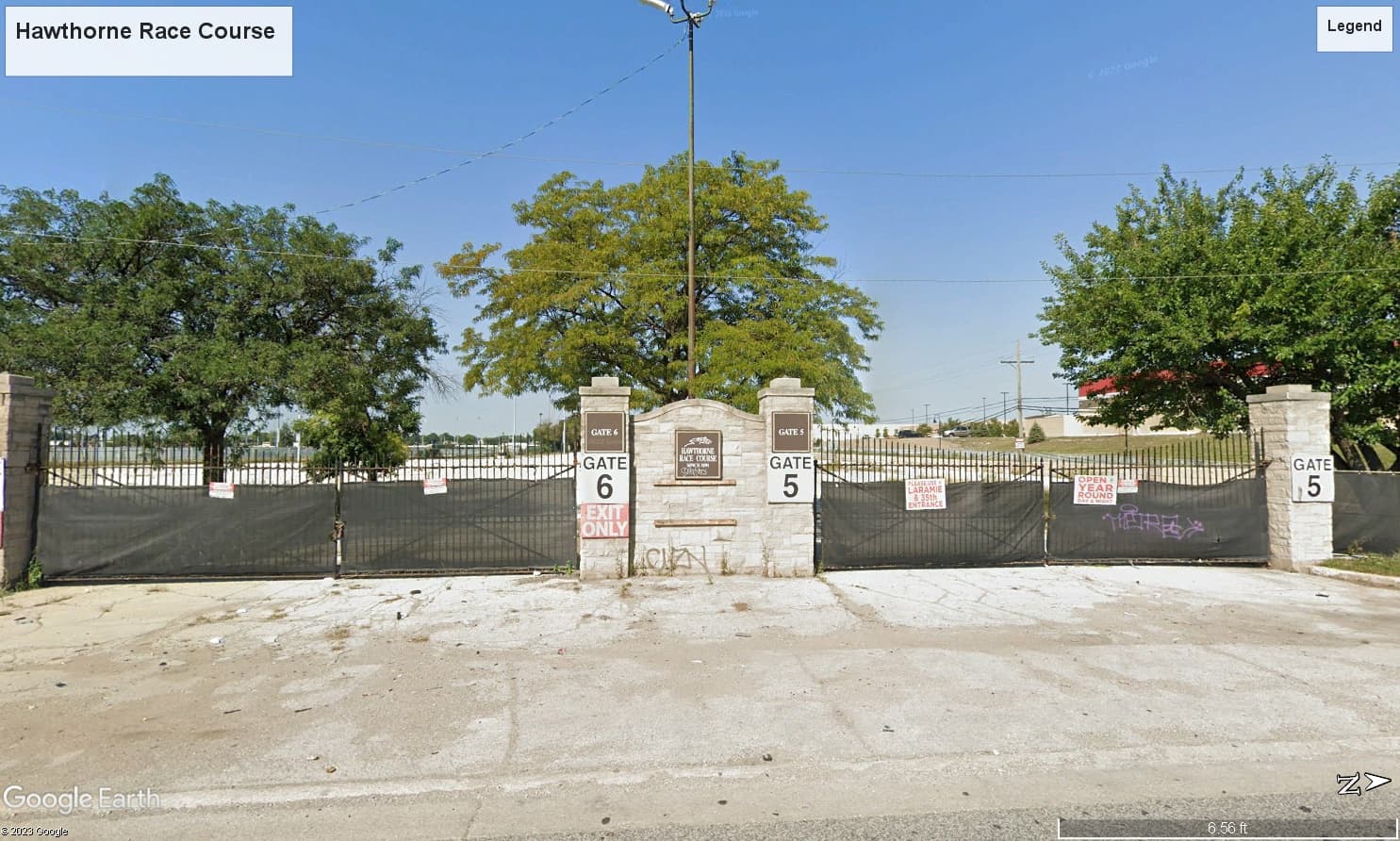 Race Schedule and Major Events & Races​
Hawthorne Race Course Schedule
🐎

Live Racing Schedule

The track features thoroughbred racing in the spring and fall and harness racing in the summer.
It hosts racing from March to September.
Grade III 

🐴Hawthorne Gold Cup Handicap
🐴Illinois Derby
🐴Sixty Sails Handicap
🐴Bill Hartack Memorial Handicap, originally called the National Jockey Club Handicap
🐴Hawthorne Derby
Location and Access to the Racecourse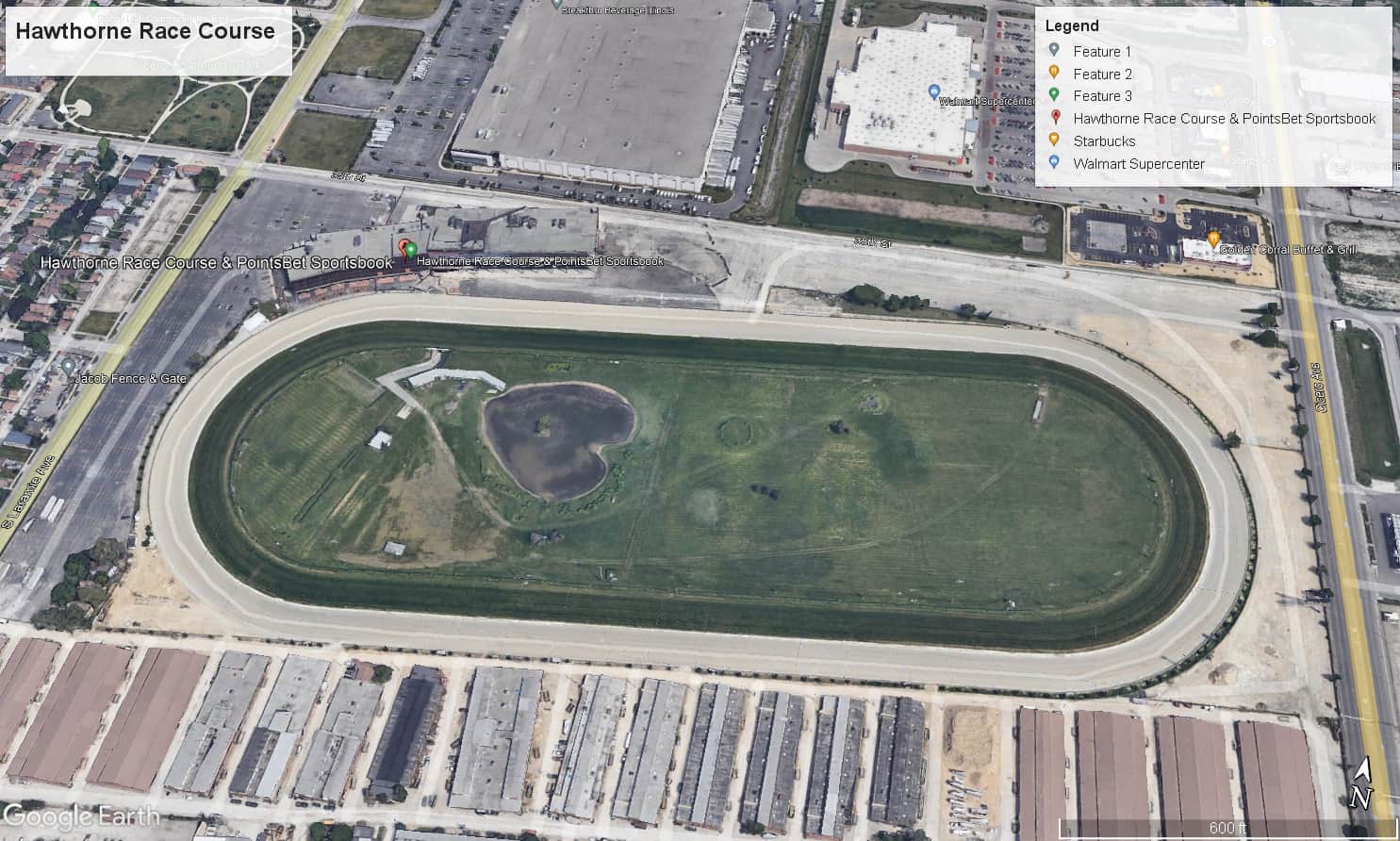 Hawthorne Race Course is located in Cicero, Illinois.
It is situated on 119 acres, between Laramie and Cicero Avenues, at 35th Street.
Other racetracks are sorted and listed on the page "List of Racetracks". To view the full list, hit the button below. You can also check the horse racing types and breeds to have a lot more in-depth knowledge about horse racing. 
You can also check Hawthorne racetrack entries and results using our AmWager platform for FREE!
It is easy to access and fast as 1, 2, 3!
So what are you waiting for?
STOP HORSING AROUND, GET SERIOUS, GET AMWAGER !
Sign Up now for FREE and wager like a PRO with AmWager