Don't forget you can wager on the races with AmWager
Wager on live horse races like a Pro with AmWager.
Simple…We are the best online wagering platform today. Real-time updates, exclusive tools, custom wagering types, player-focused design. Not using AmWager is like playing in the kiddie pool.
Powerful, fast, innovative, secure, yet easy to use! All because we value and listen to our customers.
Remington Park
Remington Park is a Racino (horse-racing track and Casino) in Oklahoma City, Oklahoma, United States. It opened in 1988, at One Remington Place.
History of Remington Park
1988 – The track is the first world-class pari-mutuel track and legalized gambling venue with a casino in Oklahoma. It opened on September 1, 1988, and was constructed by Edward J. DeBartolo Sr.
1991 – It is also known as the only American track that utilized synthetic surface race track (utilized grains of sand coated with a wax polymer) named Equitrack for races at the time. However, the Equitrack experiment failed as the surface did not hold up during the very warm Oklahoma summers. Hence, they replaced Equitrack with the natural dirt track in 1991.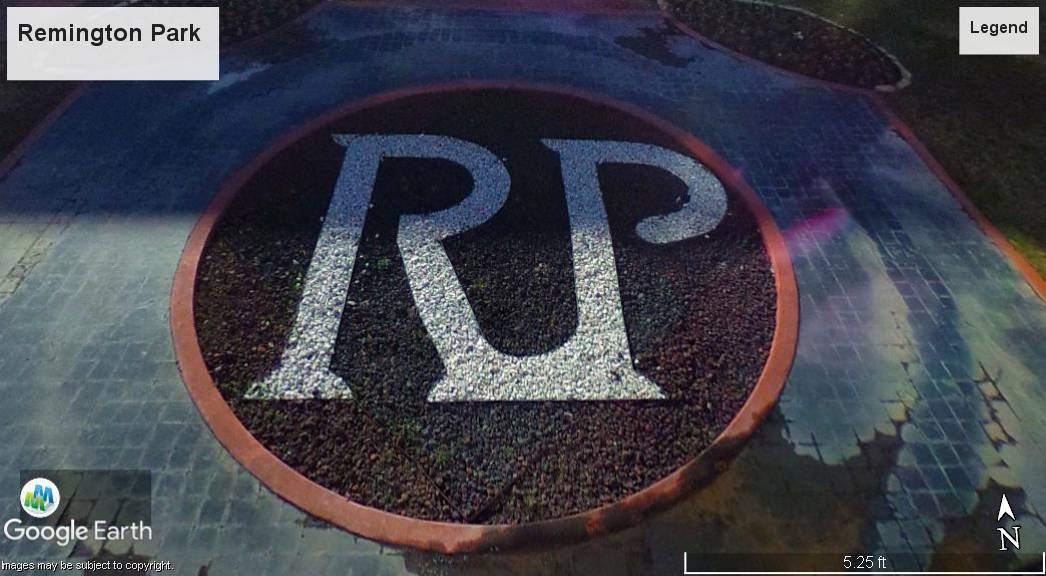 1995 – The track acquired its first booster shot when Off Track Betting was established.
1999 to 2001 – Magna Group (MEC) took over the track management, and just after two years (2001), they launched the first night racing.
2005 – The major refurbishment project commenced to build the Casino on July 13, 2005. Remington Park's management then installed the casino gaming on the track in December 2005.
2009 to 2010 – However, during the 2009 auction, Global Gaming RP obtained the facility from Magna Entertainment Corporation and officially owned the track on January 1, 2010, until to this day.
2010 – Major refurbishments of the suites, plaza, and interior and exterior improvements were finished. The project also opened the Henry Hudson's Pub and Grill on Plaza Level on August 2010.
2011 –Remington Park management revealed to the public their four-story, high-definition video board and smaller, high-definition video board on March 3, 2011.
2012 –Remington Park opened the Bricktown Brewery on January 2012.
Track Details and Other Facilities
7/8 mile
Bermuda grass surface
It has a 1 1/8 chute.

🐎Stable Area

It can accommodate 1,400 horses.
It has 20 stall stakes barn.
🐴

Private Banquet Rooms

🐎Eclipse
🐎Fortunes Terrace
🐎Ran Ricks Room
🐎Track-View Suites
🐴

Private Suite

🐎Remington Park Suite

It is on the balcony overlooking the racetrack.
Depending on the guests' request, it can accommodate group sizes of 15 to 25 or more.
Suites racing packages include in-suite appetizers, hallway buffets, tax, gratuity, programs, and tip sheets.
🐴

Public Dining Spaces

🐎

Silks


It is located on the Clubhouse level.
It is a five-tiered dining room.
It features a panoramic view of the racetrack.
It offers three-course meals.
It is open to all ages on live race nights.
It costs $30 for Two on Thursday nights with the following inclusions:


An Appetizer to share
A pair of Entrees
A Dessert to share
One (1) Remington Park racing program
Two (2) Racing Free Bets Worth $5 Each

🐎

Henry Hudson's Pub




It is a trackside pub fare.
It is located on the track level right at the finish line.
It welcomes all guests of all ages.
It is a fully enclosed area with glass walls and a 50ft Coors Light Super screen.
It is accessible for groups of 20-74 (partial patio), and a full private patio is available for groups of 75-120 guests.
It is open during the live racing season featuring great pub-style fare and beverages.
🐎

Bricktown Brewery

It is located on the casino floor overlooking the racetrack and 50ft Coors Light Super screen.
It is available for parties of 20 or more people.
It is now open to all ages, from 11 am- to 9 pm daily.

🐎Club One




It is a track-view lounge.
It is open for all live race dates.
It offers four and six-seat boxes.
It is exclusive for Club Remington members with a Club Remington Card.
It is open for live racing only.
It costs $25 with inclusions:


1 Basket of Wings
1 Bucket of Four (4) Beers
Two Racing Free Play vouchers worth $5 each.
🐴Concessions


🐎Legacies Bar

It only opens on selected live racing dates.
It is located on Track level south, adjacent to Henry Hudson's Pub.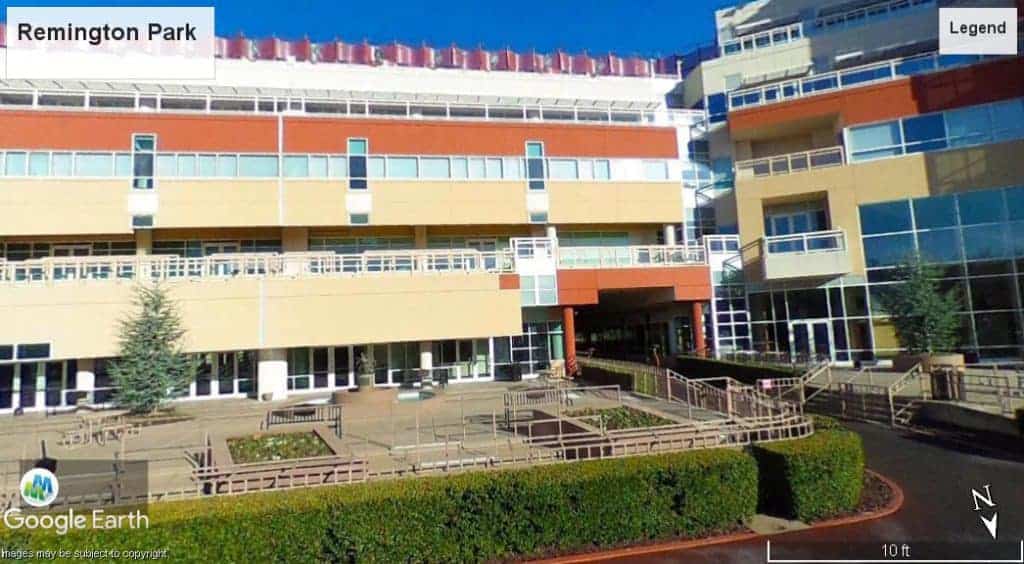 🐴Casino

750 gaming machines
video, reels, keno, and poker machines
🐎Round The Clock




It is open daily.
It is located on the Casino floor next to Club Remington.

🐎Old No. 7 Bar




It is open every 10 am daily.
It is in the center of the Remington Park Casino.

🐎Players Bar

It is open daily.
It is located on the Clubhouse level-south

🐎Homestretch Café

It opens an hour before the first race on live racing dates.
Located on Track level north, steps from the racing plaza.

🐎Steinie's Bar

It opens an hour before the first race on live racing dates.
It is located on the Track level north.
Race Schedule and Major Events & Races
Remington Park Racing Schedule
🐎

Live Racing Schedule

Thoroughbred Season

August 19-December 17
Wednesday-Saturdays: First Race 7 pm
Mondays-Tuesdays (beginning November 7): First Race 2:30 pm
Notable Remington Park Racing Events
Thoroughbred Race

🐴

G3 Oklahoma Derby for 3-year-olds going 1-1/8 mi.

🐴

Remington Park Oaks for 3-year-old fillies going 1-1/16 mi.

🐴

Kip Deville for 2-year-olds going 6f

🐴

Remington Park Springboard Mile for 2-year-olds going 1 mi.

Quarter Horse Race

🐴

G2 Eastex for 3-year-olds & up going 350 yards

🐴

G2 Oklahoma Futurity for 2-year-olds going 300 yards

🐴

G2 Heritage Place Derby for 3-year-olds going 400 yards

🐴

G1 Heritage Place Futurity for 2-year-olds going 350 yards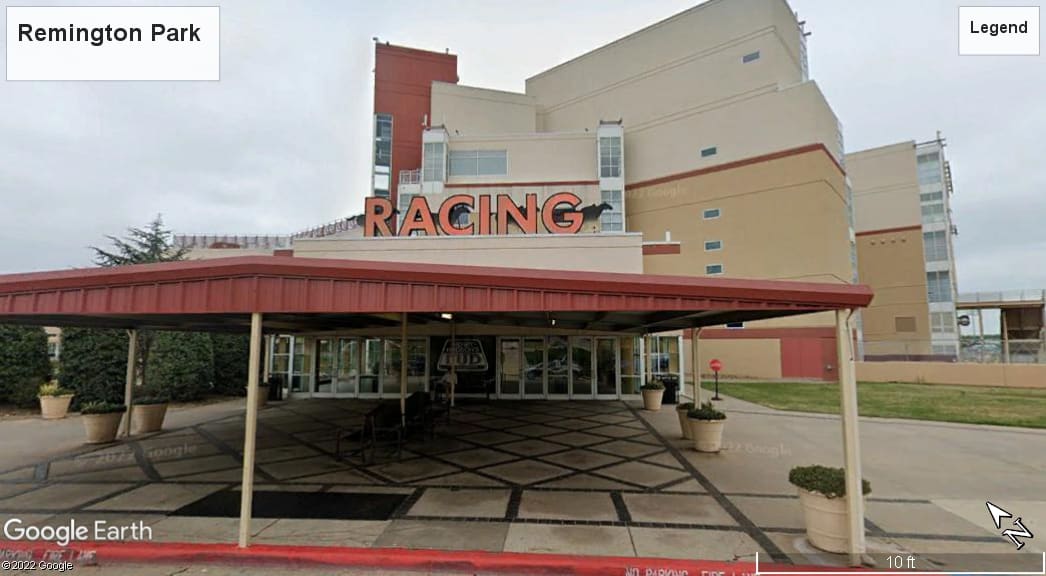 Grade III

🐴

Oklahoma Derby

🐴

Remington Park Oaks
Location and Access to the Racecourse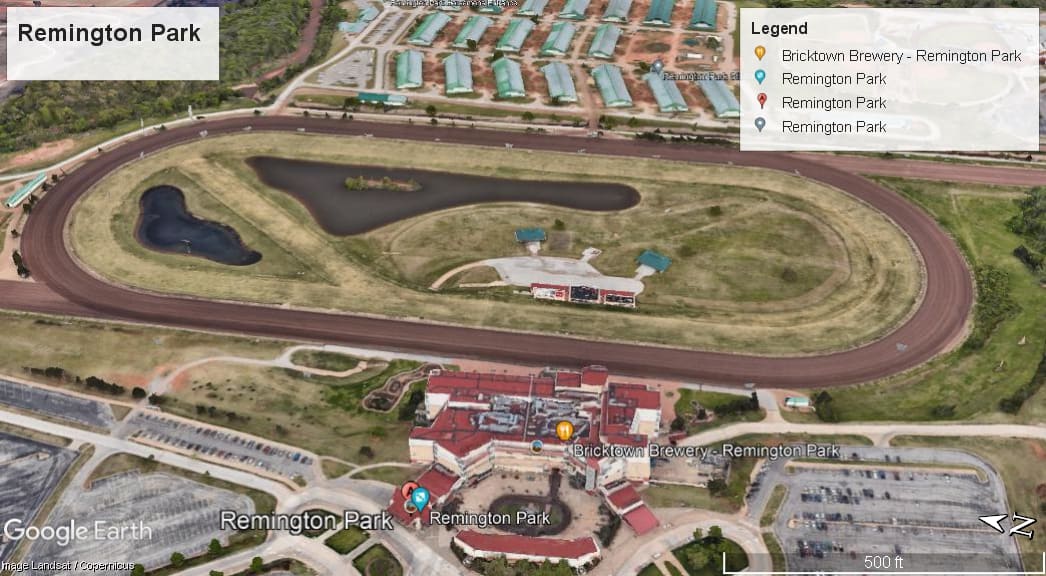 It is situated just off Martin Luther King Avenue, south of I-44 and west of I-35, in an area known as Oklahoma City's Adventure District.
Guests under 18 are welcome for live horse racing but must be 18 and above to access Casino.
Admission and Parking are Free.
Other racetracks are sorted and listed on the page "List of Racetracks". To view the full list, hit the button below. You can also check the horse racing types and breeds to have a lot more in-depth knowledge about horse racing. 
You can also check Remington Park entries and Remington Park results using our AmWager platform for FREE!
It is easy to access and fast as 1, 2, 3!
So what are you waiting for?
STOP HORSING AROUND, GET SERIOUS, GET AMWAGER !
Sign Up now for FREE and wager like a PRO with AmWager