Don't forget you can wager on the races with AmWager
Wager on live horse races like a Pro with AmWager.
Simple…We are the best online wagering platform today. Real-time updates, exclusive tools, custom wagering types, player-focused design. Not using AmWager is like playing in the kiddie pool.
Powerful, fast, innovative, secure, yet easy to use! All because we value and listen to our customers.
Yonkers Raceway
Yonkers Raceway is a horse-racing track in Yonkers, New York, United States. It opened in 1899, at Yonkers Ave.
History of Yonkers Raceway

1899 – Yonkers Raceway was opened in 1899 by William H. Clark's Empire City Trotting Club.
1900 to 1906 – The track remained close for seven years after Clark died in 1900, except for special occasions like the appearance of Dan Patch in 1903.
1905 – James Butler purchased the Empire City Trotting Club.
1907 – Originally built for Harness Racing, the thoroughbred racing was brought into the track by the second owner, James Butler, in 1907.
1936 –Seabiscuit won the Scarsdale Handicap Stakes Race.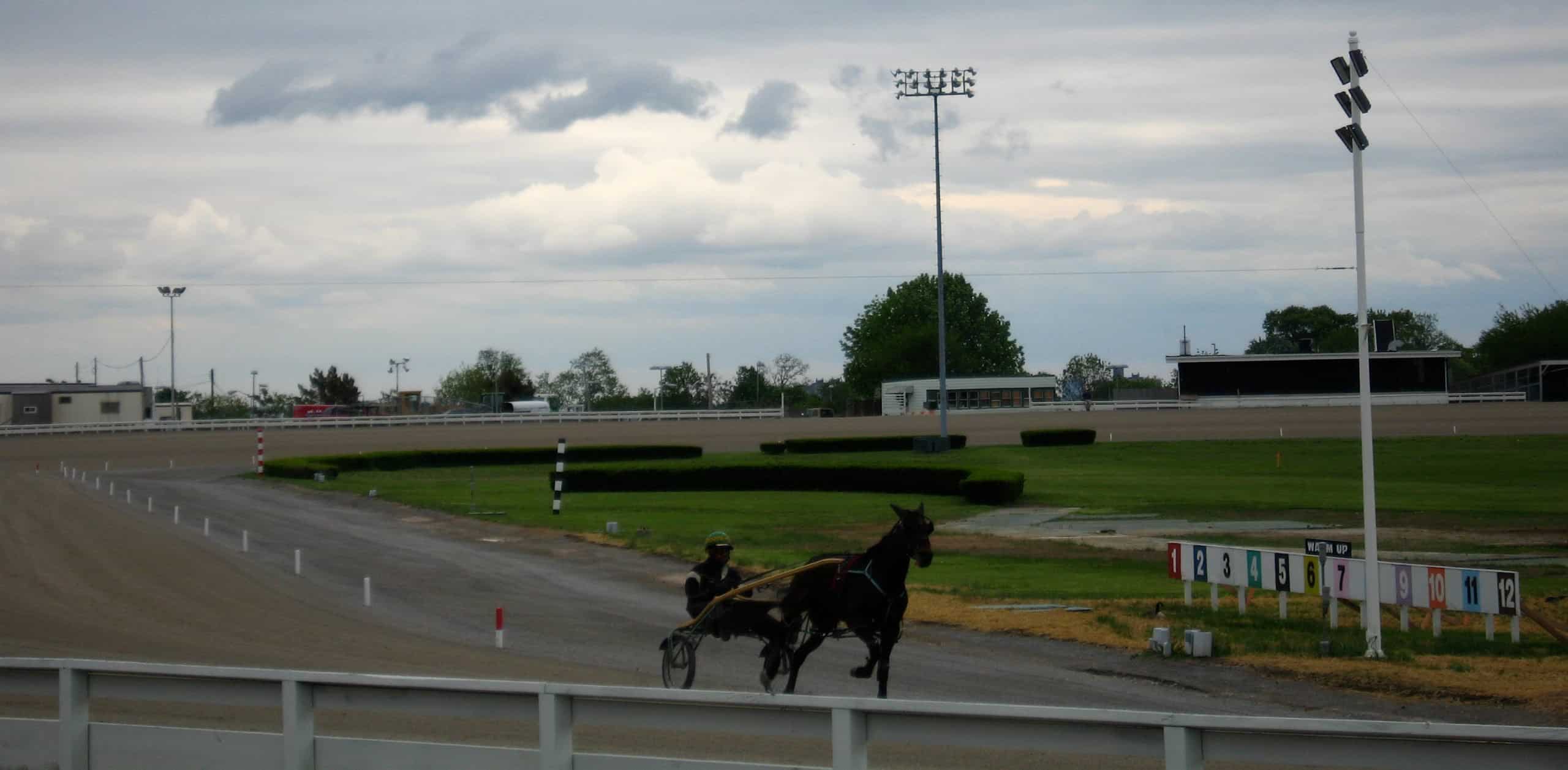 1940 – Pari-mutuel wagering was legalized, and the Westchester track was enlarged and enhanced. As well as the grandstand, clubhouse, dining, refreshment, and other facilities were extended and improved. They also added a new building for pari-mutuel machines at the end of the grandstand.
1942 – James Butler passed away.
1948 – Algam Corporation, led by William H. Cane, purchased the property from the Butlers.
1950 – Spearheaded by Cane, the 'Father of the Hambletonian', the track underwent a major renovation. The facility was renamed Yonkers Raceway, and Cane took over as president. The clubhouse, grandstand facilities, and parking area were enlarged.
1954 – Algam Corporation amalgamated with Yonkers Trotting Association and became Yonkers Raceway, Inc. on July 28. They also acquired control of Algam from Old Country Trotting Association in April. In the same year, Yonkers became the first harness facility to top $2 million in handle in a single night.
1955 – The first Cane Pace was held.
1963 –Yonkers Trot and Cane Pace's previous distance of one and a sixteenth changed to one mile.
1969 – The highest single-night handle at Yonkers was registered on December 15.
1972 – The Rooney Family obtained the Yonkers Raceway.
1973 – Yonkers installed an innovative in-house color television system with videotape replay.
1974 – The first eliminations were held for Yonkers' Triple Crown events, the Yonkers Trot and the Cane Pace.
1982 – The clubhouse was redeveloped, and three new restaurant-pub facilities were added: the J. Butler Saloon, the Tavern 1899, and the Open Hearth Bar.
1983 – The 'Empire City Trotting Club was established on the upper grandstand adjacent to the press box.
1984 – Empire Terrace Dining Room was refurbished, and 125 television sets were added.
1990 – The 'Hubless Rail' was installed on September 10.
1996 – Yonkers Raceway homestretch was further elongated by 50 percent from 440 feet to its present 660 feet.
1997 – Following the 1997 Cane, the race relocated to Freehold Raceway.
2018 – Yonkers abolished the "passing lane" in the stretch.
2019 – MGM Resorts International purchased it from the Rooney family in 2019.
Track Details and other Facilities​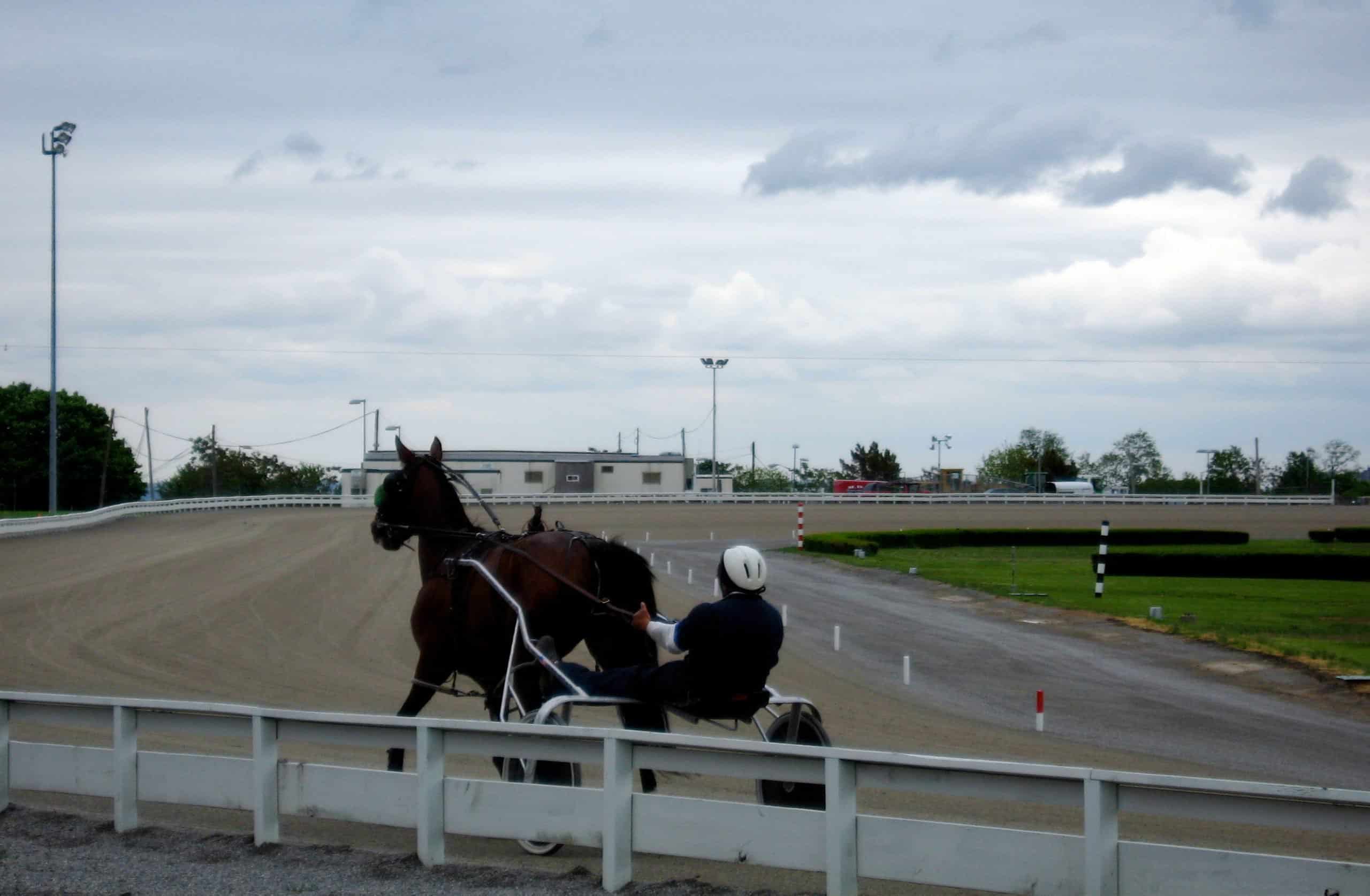 🐎The area is 97.74 acres.
🐎One-half mile oval.
🐎Open stretch with no hub rail.
🐎The surface is Limestone screenings.
🐎The homestretch length is 660 feet and 98 feet in width.
🐎It can accommodate up to 7,500 seats.
🐎Stable Capacity: 1,454 stalls.
🐎Dan Rooney's Café & Bar

The first restaurant to open in Empire City Casino.
An Irish Pub style café and bar, referred from the original Dan Rooney's Café & Bar.
The train car dining room hosts 35 flat-screen televisions and nightly dueling pianos.

🐎Pinch

It is the second restaurant in Empire City Casino.
Ducasse Studio designed it.
Pinch is "a playful take on pintxo (pronounced PEEN-cho), a type of Basque tapa.
It can accommodate 250 seated people.
🐎Alley 810




A Craft cocktail lounge opened in 2013.
It has two bowling lanes.
🐎Nonno's Trattoria




A classic Italian Restaurant.
🐎Empire Terrace




It has an overview of the racetrack, allowing gamblers to dine while watching live races.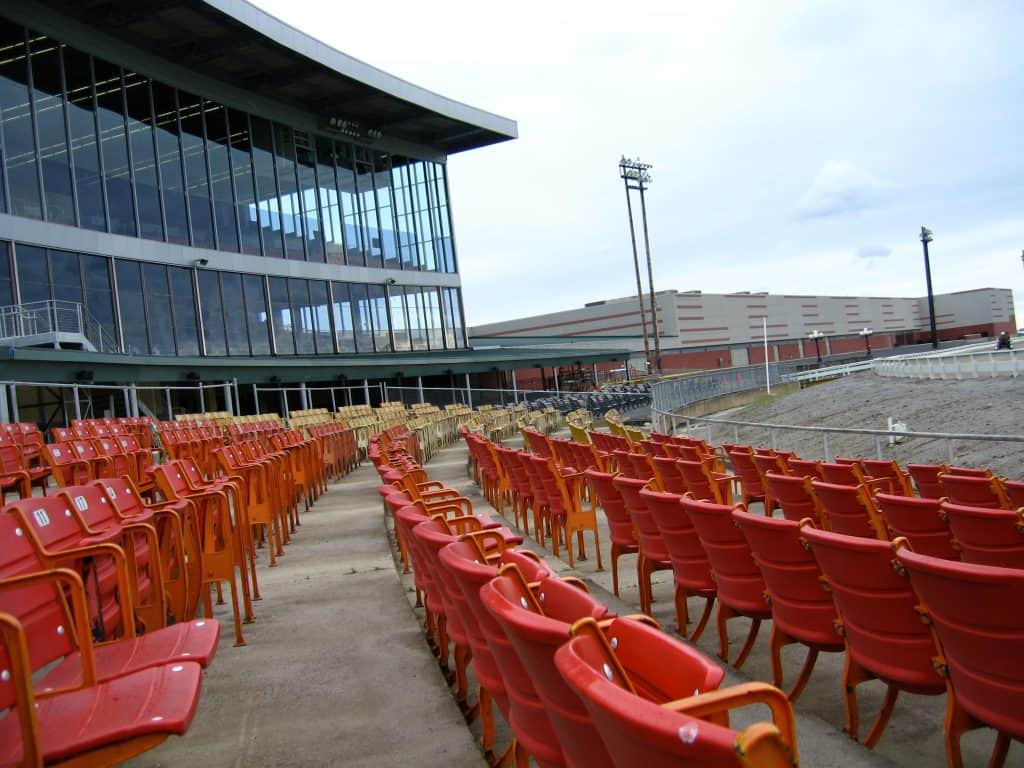 Major Events and Schedule
Yonkers Raceway is home to the three major harness events and the only track to host the legs of each gait's Triple Crown.
Yonkers Trot – part of the rotting Triple Crowns
Messenger Stakes – part of the Pacing Triple Crowns
Art Rooney Pace
Yonkers Raceway also used to host the Cane Pace, one of the legs of the Triple Crown of Harness Racing for Pacers. It is also home to the Art Rooney Pace for three-year-olds. However, due to the continuous delays in reopening the track, they were forced to move the 2006 race edition to Monticello Raceway. 
🐴George Morton Levy Memorial Pacing Series

🐴Blue Chip Matchmake
🐴Art Rooney Pace
🐴Lawrence B. Sheppard Pace
🐴Lismore Pace
🐴Yonkers Trot
🐴Hudson Filly Trot
🐴Messenger Stakes
🐴Lady Maud Pace
🐴New York Night of Champions
🐴Several New York Sire Stakes Events
Location and Access to the Racecourse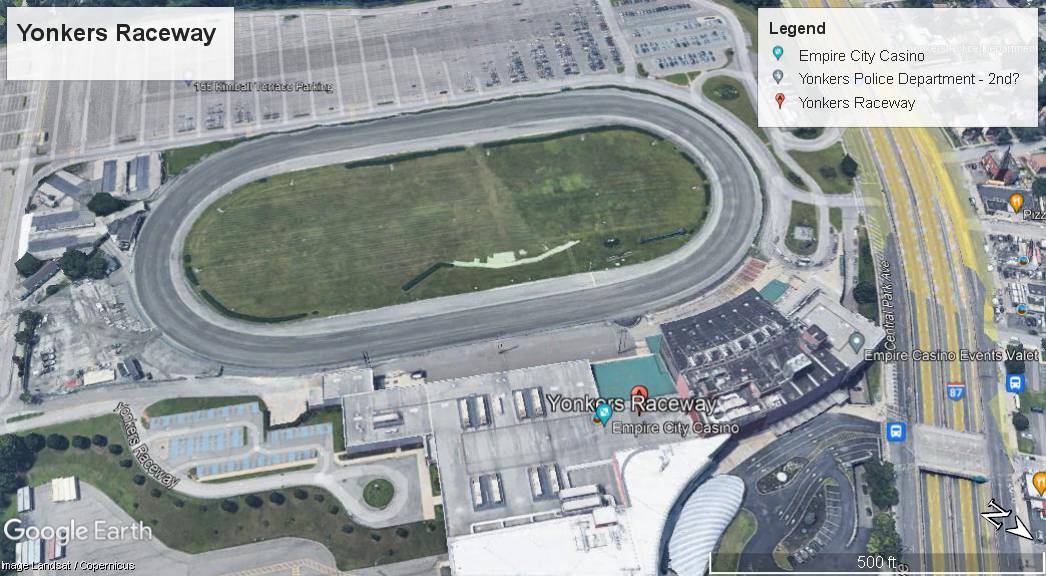 It is located in Yonkers, New York, owned by MGM Growth Properties, and operated by MGM Resorts International. Many Bee-Line bus routes have stops at Empire City Casino, including routes 7, 20, BxM4c, 430, 440, and 470.
Other racetracks are sorted and listed on the page "List of Racetracks". To view the full list, hit the button below. You can also check the horse racing types and breeds to have a lot more in-depth knowledge about horse racing. 
You can also check Yonkers Raceway results and Yonkers Raceway entries using our AmWager platform for FREE!
It is easy to access and fast as 1, 2, 3!
So what are you waiting for?
STOP HORSING AROUND, GET SERIOUS, GET AMWAGER !
Sign Up now for FREE and wager like a PRO with AmWager