We know switching sites can be hard, but gaining an edge is worth it. AmWager is the only betting site that can truly deliver an edge.
Try our platform for free, no identity check required. We only ask for your personal details when you're ready to make your first wager.
SPEED MATTERS!
AmWager's speed gives our customers an edge.
One of bettor's biggest complaints in horse racing is the late odds changes. While part of the delay is the tote system, most of it is your wagering site. AmWager updates odds within 5 seconds of the host tote. That is faster than streaming video and faster than many tote boards. Other horse betting sites can take up to two minutes to display the odds change.
Learn Why More Bettors Than Ever Are Making The Switch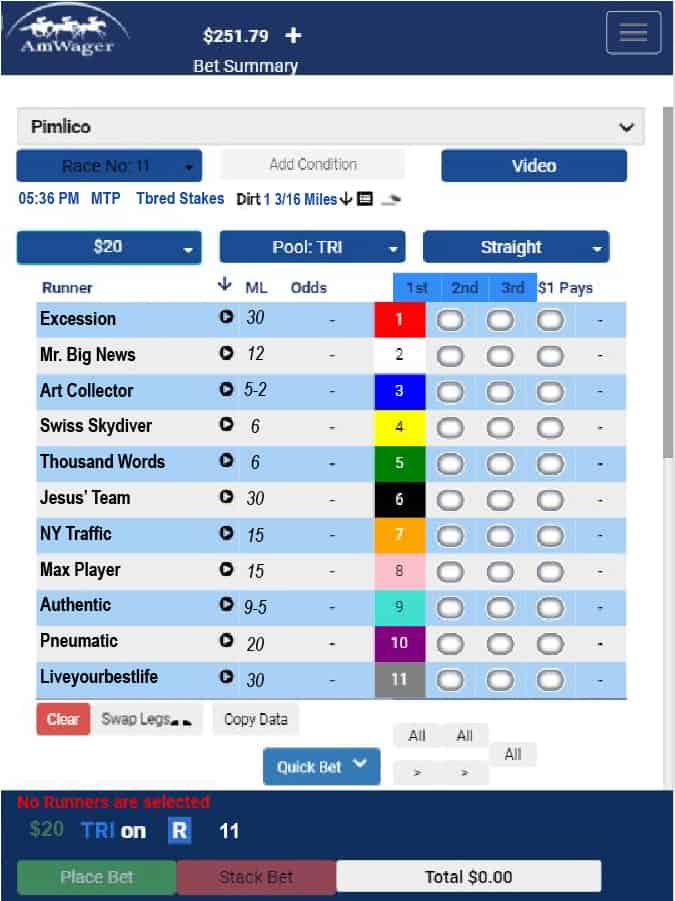 Why Settle For A Slower & Less Rewarding Betting Experience?