Don't forget you can wager on the races with AmWager
Wager on live horse races like a Pro with AmWager.
Simple…We are the best online wagering platform today. Real-time updates, exclusive tools, custom wagering types, player-focused design. Not using AmWager is like playing in the kiddie pool.
Powerful, fast, innovative, secure, yet easy to use! All because we value and listen to our customers.
Saratoga Race Course
Saratoga Race Course is a horse-racing track in Saratoga Springs, New York, United States. It opened on August 3, 1863, and is the oldest organized sporting venue of any kind in the United States. It is typically open for racing from late July through early September.
John Hunter, who became the first chairman of The Jockey Club, and William R. Travers built Saratoga Race Course. The original track was built across Union Avenue from the present Saratoga Race Course at the current location of the Oklahoma Track (training track), which opened the following year. Since 1864 the track has been the site of the Travers Stakes, the oldest major thoroughbred horse race in the United States, which is the main draw of the annual summer race meeting. The Saratoga meet originally consisted of only four days, but over time was lengthened, and for many years, the meet lasted for four weeks. In the 1990's it was lengthened to five weeks. Today it is a six-week meeting ending on Labor Day. In 2009, NYRA extended the 2010 racing meet by 4 days. From 1943 to 1945, racing was not held at Saratoga Race Course due to travel restrictions during the war. During those years, the stakes races that would have been run at Saratoga Race Course were contested at Belmont Park instead.
Saratoga Race Course has two well-known nicknames — The Spa (for the nearby mineral springs), and the "Graveyard of Champions" (for the upsets that have occurred there). Man o' War suffered his only defeat in 21 starts while racing at Saratoga Race Course; Secretariat was defeated at Saratoga Race Course by Onion after winning the Triple Crown; and Gallant Fox was beaten by 100-1 long shot Jim Dandy in the 1930 Travers Stakes. In 1999, Saratoga Race Course was rated as Sports Illustrated's #10 sports venue of the 20th Century.
As is the case with the other two tracks operated by the New York Racing Association – Aqueduct and Belmont Park – there are three separate tracks in the main course at Saratoga Race Course.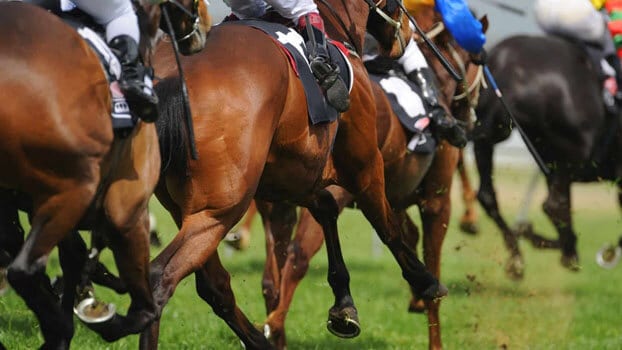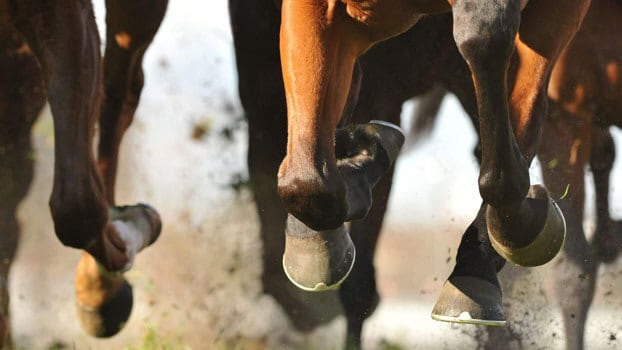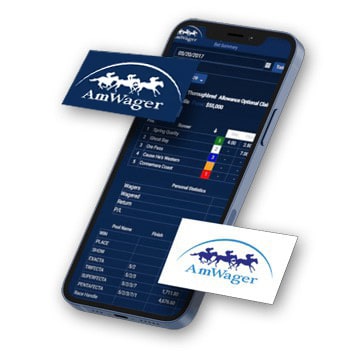 Don't forget you can wager on the races with AmWager
Wager on live horse races like a Pro with AmWager.