Current and Historical Horse Race Results
AmWager Advanced Features
AmWager offers todays racing results and historical daily racing results for all tracks. Our horse racing results are added real-time as soon as the track is official. AmWager keeps you up to date with everything happening at the track. Get the information you need from horse racing results and replays right now!
Access to past results are one of the keys of handicapping. Knowing how your selections have performed in the past allows you to better predict their future ability to win. AmWager allows you to search and find results and replays for any runner and even head to head matchups. For more information on our free horse race replays click here.
Unlike some other ADWs, AmWager keeps racing results for an indefinite amount of time. All results for any race ever available on our platform are available at any time. We do not archive or remove past results at any point in time.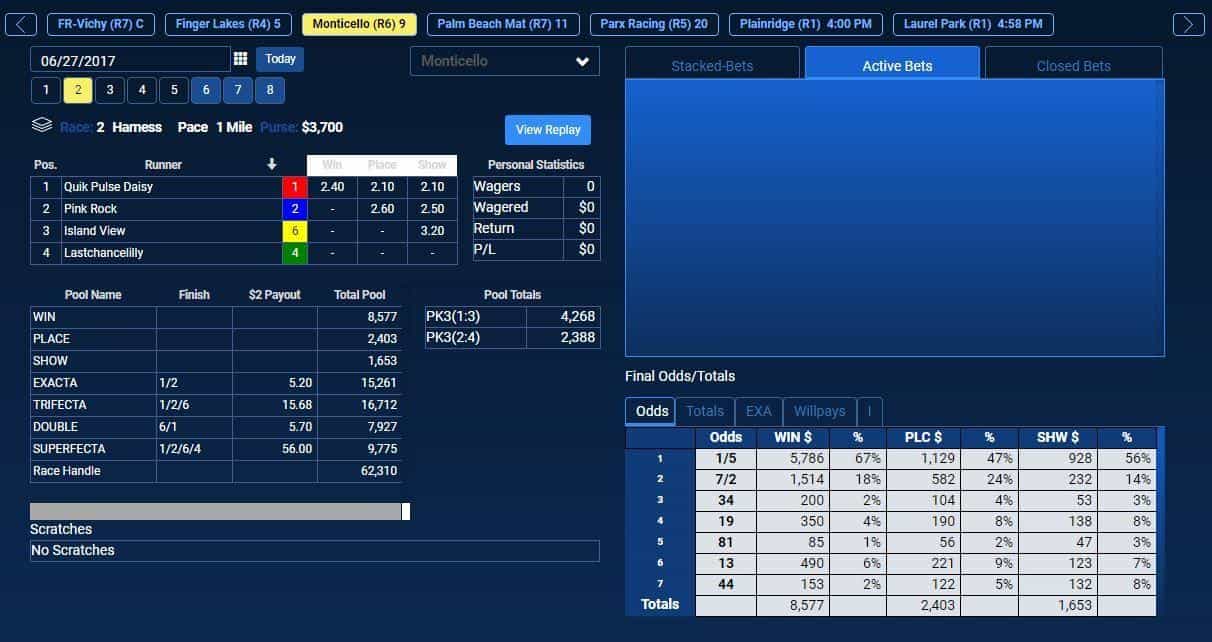 Results Features:
Search and view daily racing results from a single screen for any racetrack on any date.
Payouts and Pool Totals for all pools.
See personal wagering statistics for any race you wagered in.
Pool data for all combinations for any available pools. WIN, PLC, SHW, EX, QU, DBL, and sometimes TRI.
Win Pool Charts and Odds Progression Tables.
Historical Willpays.
Replays for all past races.